Madame Tussauds Berlin, Golden 20's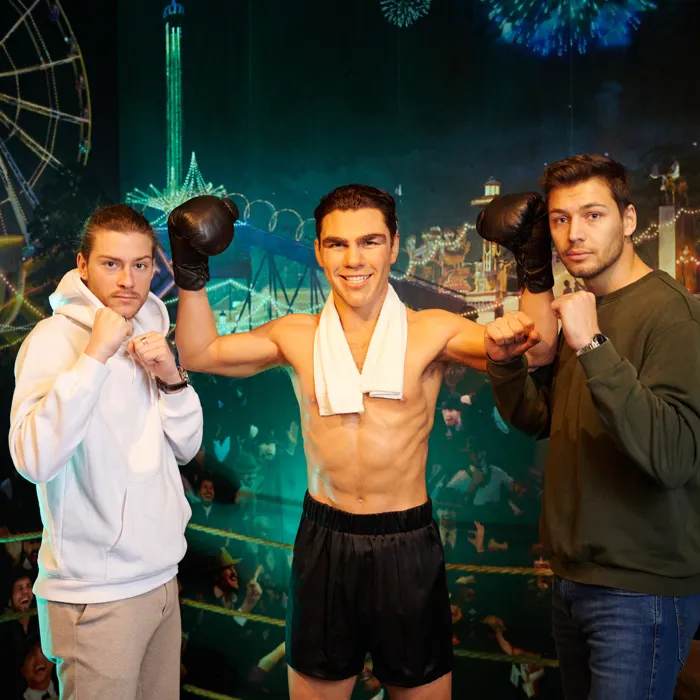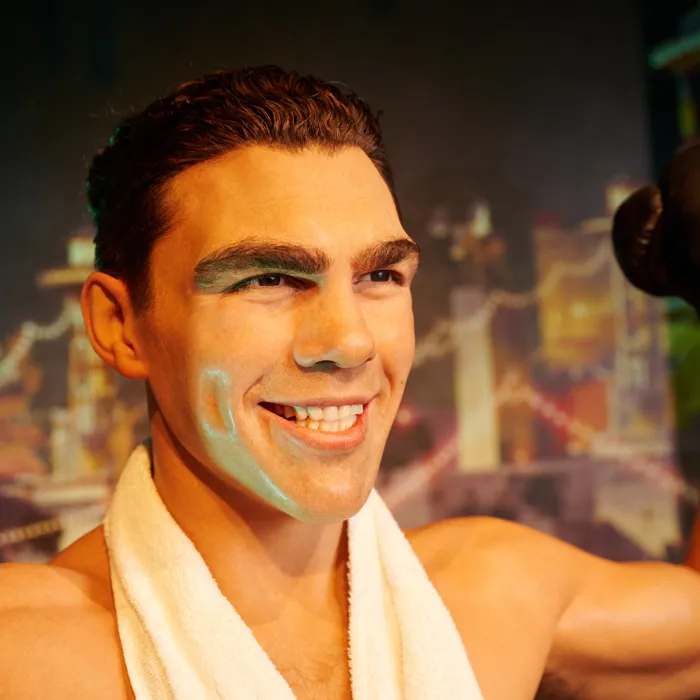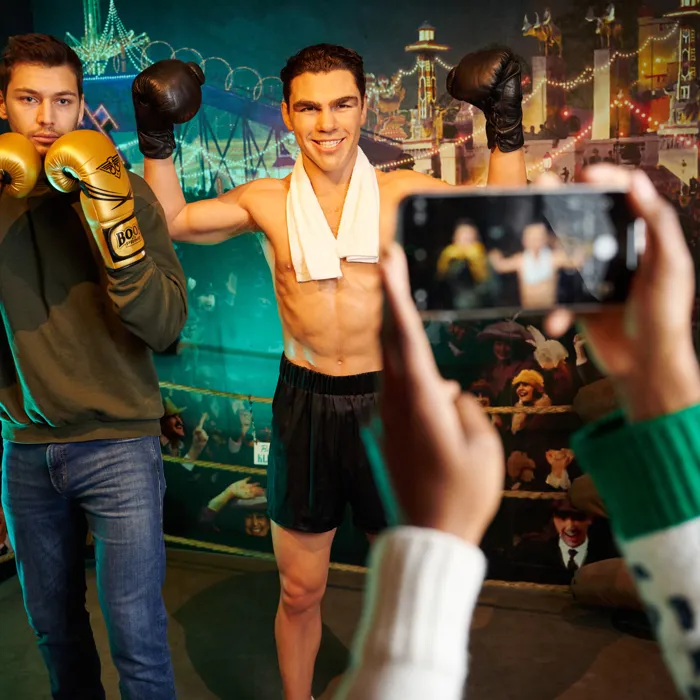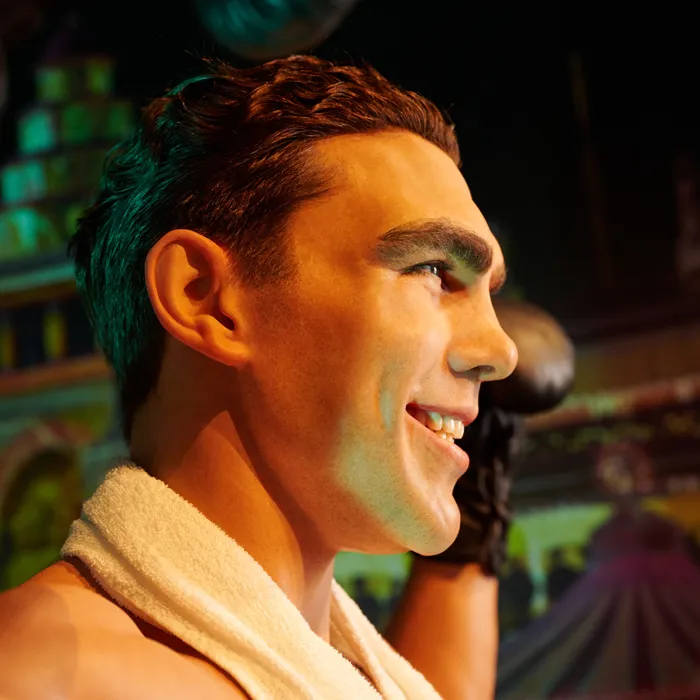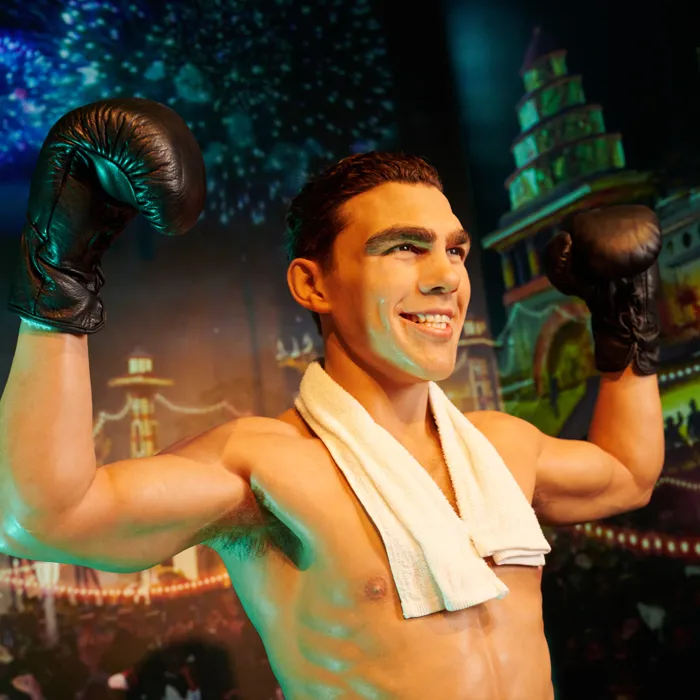 Facts about the boxing legend Max Schmeling!
His full name was Maximilian Adolph Otto Siegfried Schmeling. He was the heavyweight boxing world champion of 1930 and 1932. He won his world champion title of 1930 through the disqualification of his opponent Jack Sharkey. Until today he is the only boxer to win this title like that.
He is one of only three boxers that were able to win over the amercian boxer Joe Louis also known as the "Black Bomber". He fought his last fight on the 31st October 1984 but contiued to be involved in the boxing sport as a referee. He died on 2.5.2005 at the proud age of 99 years.