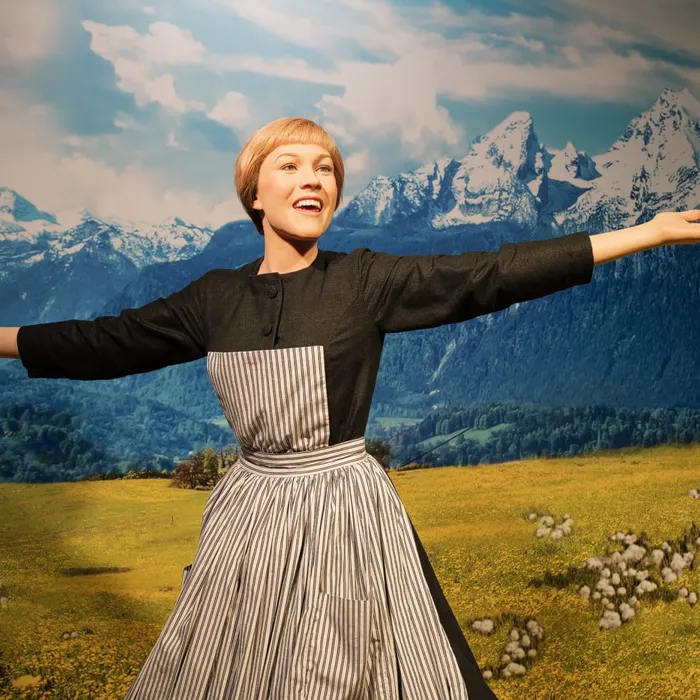 Mach ein Foto mit Julie Andrews im Madame Tussauds Wien!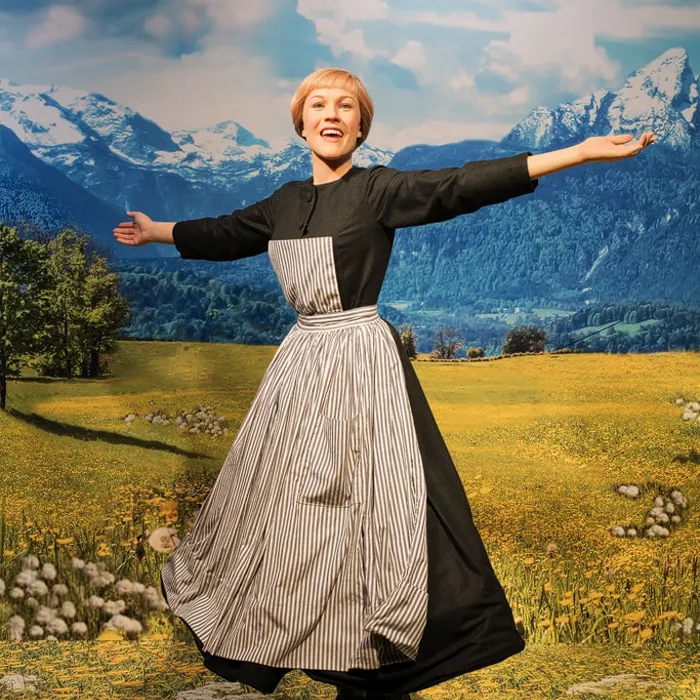 Die Wachsfigur von Julie Andrews im Filmbereich des Madame Tussauds Wien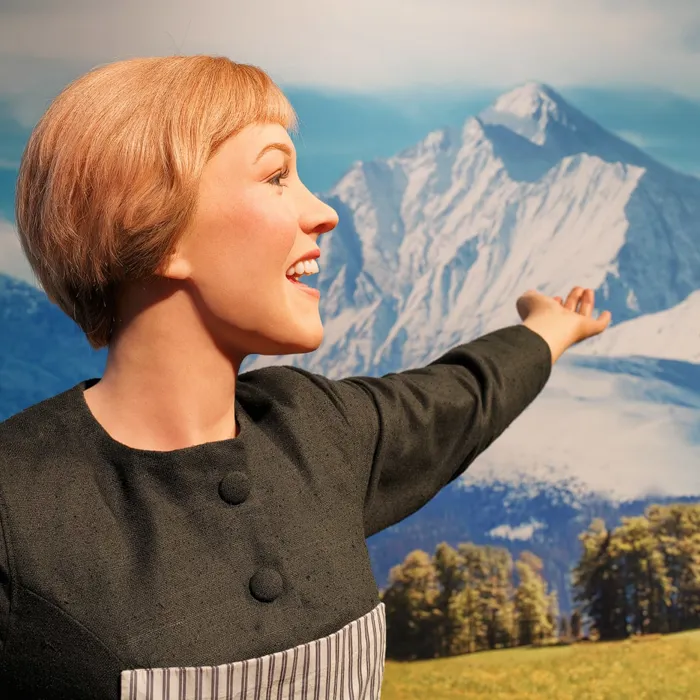 Julie Andrews als Maria von Trapp im Madame Tussauds™ Wien.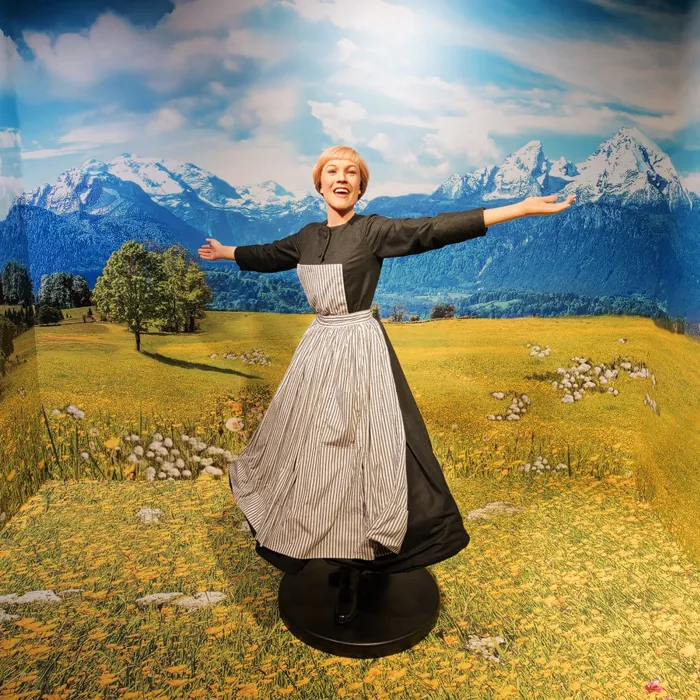 Julie Andrews' Wachsfigur im Madame Tussauds Wien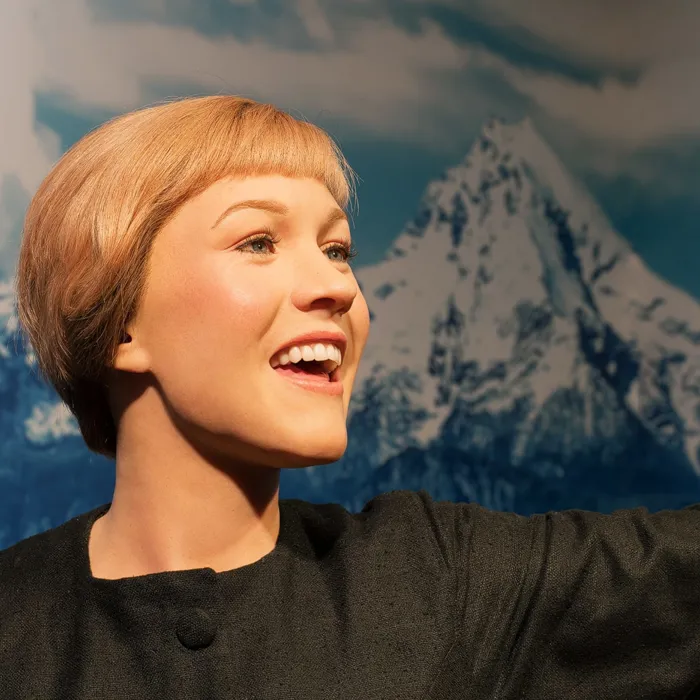 Triff Julie Andrews in ihrer Rolle als Maria von Trapp aus The Sound of Music
"The hills are alive with the Sound of Music" :
She was born as Elizabeth Wells on 1st October 1935 in Walton on Tahmes, England. Dame Julie Andrews almost turned down The Sound of Music (1965) because she thought it was too similar to the previous year's Mary Poppins (1964)! The film became the fifth highest grossing film of its time and earned five Oscars®! Sound of Music (1965) co-star Christopher Plummer charmingly described working with Julie Andrews as like "being hit over the head with a big Valentine's Day card."
Until her vocal chords were damaged during an operation in 1997, Julie boasted a legendary vocal range that spanned four octaves – some might even say practically perfect in every way!
In honor of and during the gala "50 years Sound of Music" - the most successful musical in film history, Madame Tussauds Vienna launched the wax figure of Julie Andrews as Maria von Trapp ( 17 October 2015). Visitors have the unique opportunity to take a photo with the wax figure in an iconic alpine setting imitating the legendary opening scene from the film in the year 1965.