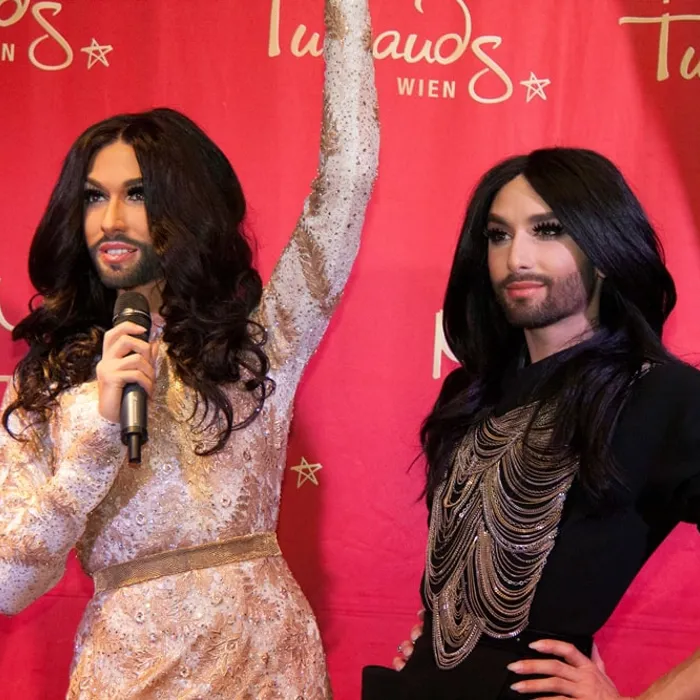 Conchita Wurst posiert neben ihrer Figur im Madame Tussauds™ Wien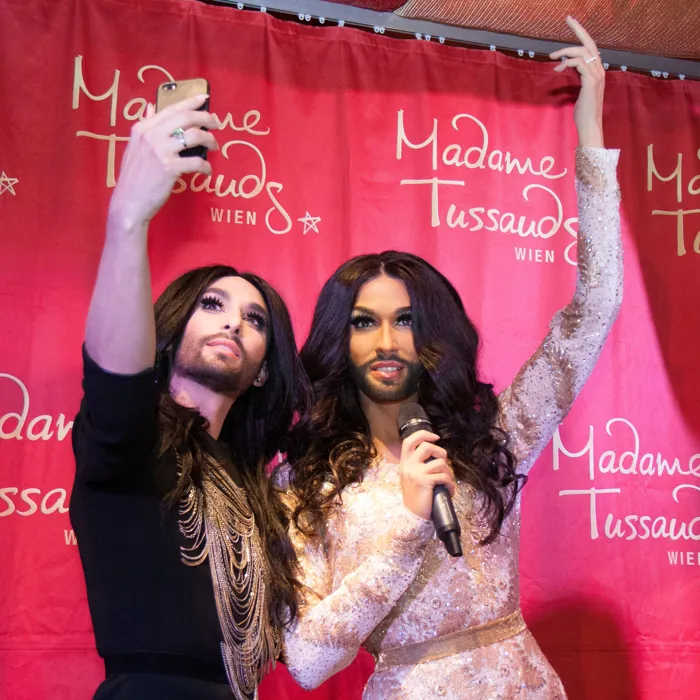 Conchita Wurst macht ein Foto mit sich selbst.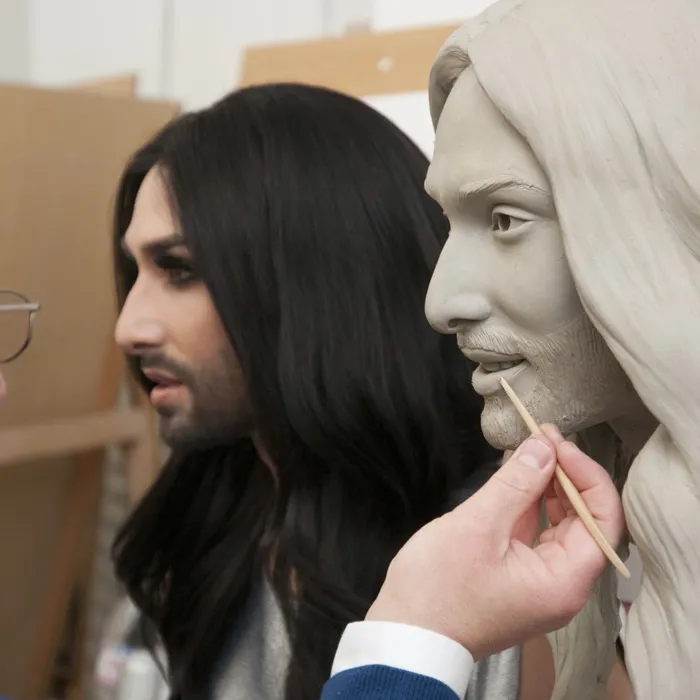 Die Wachsfigur von Conchita Wurst wird hergestellt.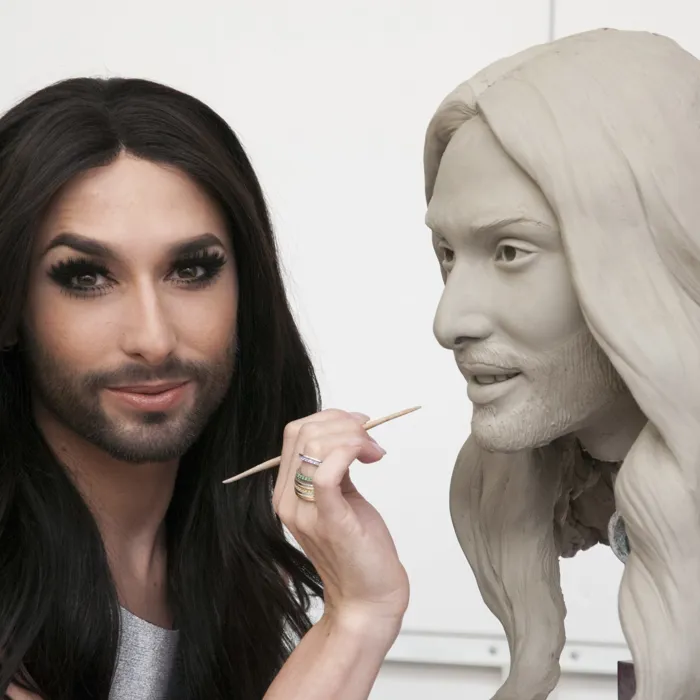 Herstellung der Wachsfigur von Conchita Wurst
Famous facts about the Eurovision Song Contest Winner Conchita Wurst:
Conchitas reaction when she was asked to get a wax figure for Madame Tussauds Vienna: "I received shortly after my Euro Vision win a request from Madame Tussauds Vienna and it was just an amazing honor for me. The experience how such a figure is created is just immensely interesting and it was an incredible feeling of happiness , because these people do so extremely much work to recreate yourself and that's great ."
Singer und drag artist Conchita Wurst, won the Eurovision Song Contest 2014 with her song "Rise Like a Phoenix" Did you know Conchita is only the second Austrian ever to win the Eurovision Song Contest? The first was Udo Jürgens in 1966.
Conchita used her victory to spread her message of love and respect. After her victory, variety, LGBT rights and discrimination were increasingly reflected throughout Europe. The sitting for the sculpture took place on 20th November 2014.