Get to know the stars of Bollywood right here in London!
Wednesday 30th November 2022
Awards Party, Bollywood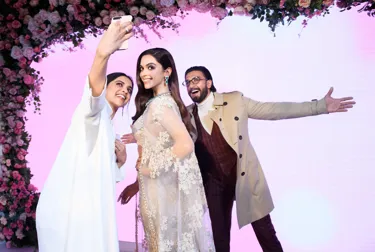 As the first ever Madame Tussauds in the world to open, we're the OG home of the rich and famous from all corners of the world. From British sport stars, musicians from the Caribbean and African A-listers, we LOVE to celebrate and honour talent globally. It's unsurprising then, that we have some of the best and biggest names from the largest film industry in the world… Bollywood! 
Let's dive into the world of Hindi Cinema and get a closer look at our brilliant Bombay stars… 
Shah Rukh Khan

 
We couldn't start this list without first mentioning 'King Khan'!  
The undeniable King of Bollywood cinema, Shah Rukh Khan (SRK) is one of the biggest names in the industry. His career spans over 3 decades, he has starred in over 80 movies (yes 80!), and won over 30 awards, including 14 Filmfare Awards for his work. Shah Rukh made his film star debut in the late 80s, mainly playing villainous roles in classics such as Baazigar, and Anjaam. His real breakthrough however, came when he started playing more romantic roles such as Raj Malhotra in Dilwale Dulhania Le Jayenge and Rahul Yashvardhan Raichand in the critically acclaimed Kabhi Khushi Kabhie Gham.  
To this day, SRK has played a variety of roles. Whether you need a NASA scientist, a hockey coach or a street fighter, King Khan is the man for the job. His versatility also translates from in front of the cameras to behind the scenes. After conquering the world of cinema, Shah Rukh moved into film producing, television presenting and stage show performing. His vast array of experiences also enabled him to become quite the businessman as you can imagine. Did you know SRK co-owned an Indian Premier League cricket team and was an avid advocate of children's and women's education and health rights in India? Iconic right?! 
Khan's star quality radiates all over the world and in April 2009, Madame Tussauds London launched his first ever figure. SRK flew all the way to London from Mumbai to meet his figure in our exclusive Awards Party zone. He was amazed by his figure, saying "It has been a lifelong dream since I visited the attraction as a child to be immortalised in wax and meet my very own Madame Tussauds likeness.  I was thrilled to be involved in the whole creative process and see the artistry of the Studios sculptors as they recreated me." 
Long live the King indeed!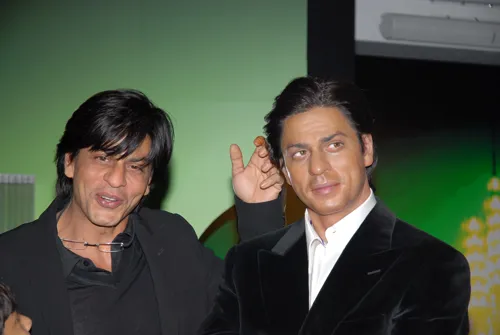 Deepika Padukone

 
On to Bollywood's Boss Babe, Deepika Padukone – one of the highest-paid actors in India. Born in Copenhagen and raised in Bangalore, Deepika had several talents and interests. She played badminton in national level championships but later decided to leave sport to become a fashion model. Soon after this major career change, she began getting offers for film roles and made her acting debut in 2006. Deepika broke into the Bollywood scene with the romantic drama 'Om Shanti Om' where she played the love interest of Shah Rukh Khan's character. Her brilliant on-screen performance earned her the Filmfare Award for Best Female Debut and started to grow her following in the acting world. The true turning point in her acting career came with the romantic comedy 'Cocktail' in 2012, where she again had a starring role, this time playing a spoilt socialite. She was nominated for Best Actress at the 58th Filmfare Awards and was praised once again for her performance – opening several doors for her future steps. Deepika's next few roles saw her go from heist comedy to period drama to Hollywood action to tragic romance. Her range and adaptability making her one of the hottest and most critically acclaimed actors of our generation.  
Outside of acting, Deepika is the founder of the Live Love Laugh Foundation for mental health awareness in India and is extremely vocal about feminism and depression. She is a proud brand ambassador for several companies including Louis Vuitton and Cartier and has designed her own self-care brand called 82°E.  
Madame Tussauds London had to go BIG for Deepika's figure launch and we did just that. We surprised a group of fans, who thought they were only volunteering for a photoshoot with Deepika's figure… with a surprise appearance from Deepika herself! The moment was captured on Instagram Live before we shared a live interview with her on our Facebook page. The photo reactions are epic!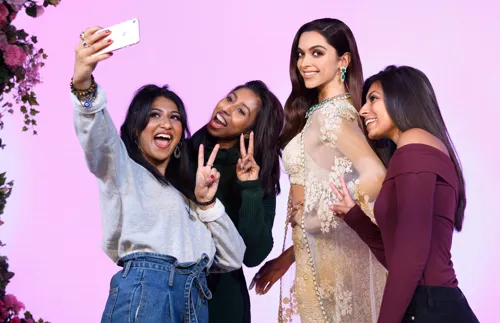 Priyanka Chopra-Jonas

 
As the most followed Asian woman of our generation and one of the 50 most followed people on Instagram, Priyanka Chopra-Jonas is no stranger to the world of fame. Priyanka started life aspiring to be an aeronautical engineer whilst also taking part in beauty pageants. After winning Miss World 2000, the acting offers soon began rolling in and Priyanka was snapped up into the Bollywood world. Her debut into Hindi cinema came in 2003 with the spy thriller 'The Hero: Love Story of a Spy' but her real breakout moment was the year after where she played the leading role of Sonia Kapoor Roy in the box-office smash 'Andaaz'. She went on to have starring roles in top-grossing films and won several accolades from National Film Awards to the Filmfare Award for Best Actress.  
In 2015, Priyanka became the first South Asian person to star in an American network show - ABC's thriller series Quantico. She didn't stop there though. Having conquered Bollywood, Priyanka turned her sights to Hollywood, starring in Baywatch, The Matrix Resurrections and The White Tiger. Her global professional success then reached new heights as she ventured into music, published her memoir and began investing in tech, restaurants and hair care. It's no surprise then that Time magazine named her one of the 100 Most Influential People in the World, Forbes listed her among the World's 100 Most Powerful Women and Variety named her one of the 500 most influential business leaders.  
To do her stardom justice, Madame Tussauds decided to launch not one, not two but four wax figures of the actress across the entire estate. In 2019, Priyanka Chopra-Jonas' figure was launched in London, New York, Sydney and Singapore, making her the first Indian actor to do so. There's truly nothing Priyanka can't do!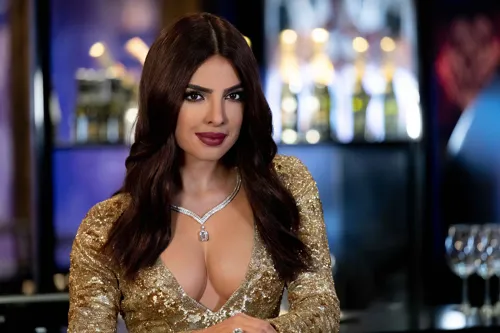 Love the best of Bollywood and the entire Hindi cinema scene? Want to bop to Bhangra with your favourite Bombay film stars? There's simply nowhere else you can get this close to fame and your favourite A-listers than Madame Tussauds London. Step through our world-famous doors and enter the world of the rich and famous…