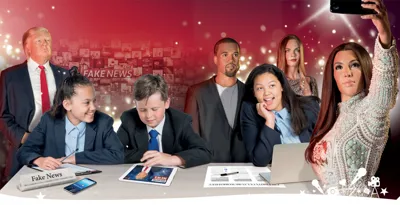 Today's Lesson will be...
The world of the Media is a creative and inspiring one, where ideas combine with drama, excitement and humour to keep us entertained and engaged. A fully interactive experience, Madame Tussauds will inspire, enthuse and immerse pupils in celebrity culture and modern media as they walk among the stars! The best bit schools can make a saving of 40% or more on advance book student tickets and teachers go free!
Covid-19 FAQs
The Department for Education (DfE) has updated its guidance for day and overnight educational visits. Any educational day visits must be conducted in line with relevant coronavirus (COVID-19) secure guidelines and regulations in place at that time. This includes system of controls, such as keeping children within their consistent groups and the COVID-secure measures in place at Madame Tussauds London. To maintain social distancing with other guests, we request school groups separate into groups of 6 before entering Madame Tussauds and not mix with other groups.
Schools should undertake full and thorough risk assessments in relation to their educational visits to Madame Tussauds to ensure it can be undertaken safely. You can download our supporting risk assessment here.
We are currently unable to take bookings for our education sessions and offer lunch room facilities. We are continuing to adapt our plans in line with new government guidelines and carry out team training so that when we do reopen our school room, it is in the safest way possible for you and your students.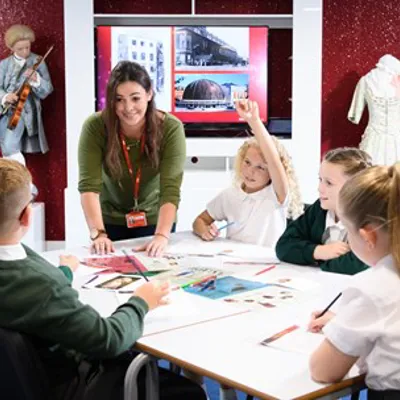 FAQ & Facilities
Madame Tussauds London has shown itself to be at the top of the class for educational visits by being awarded a Learning Outside the Classroom Quality Badge. Awarded by the Council for Learning Outside the Classroom (CLOtC), The LOtC Quality Badge offers teachers a guarantee that not only is a venue providing the sort of educational value that they can build on in class long after the visit but they also have the appropriate risk management structures in place. Download our supporting risk assessment to help write your own.
Visit our help centre