Madame Tussauds, Impossible Festival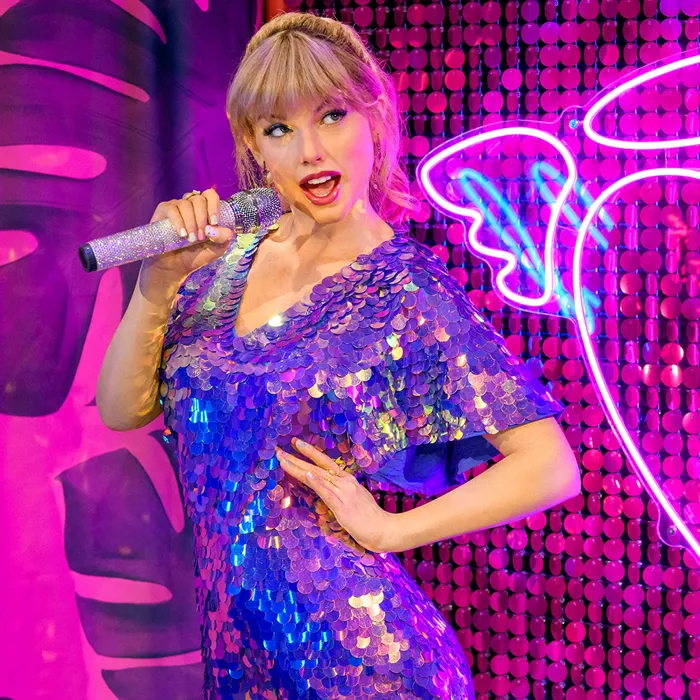 Taylor Swift wax figure at Madame Tussauds London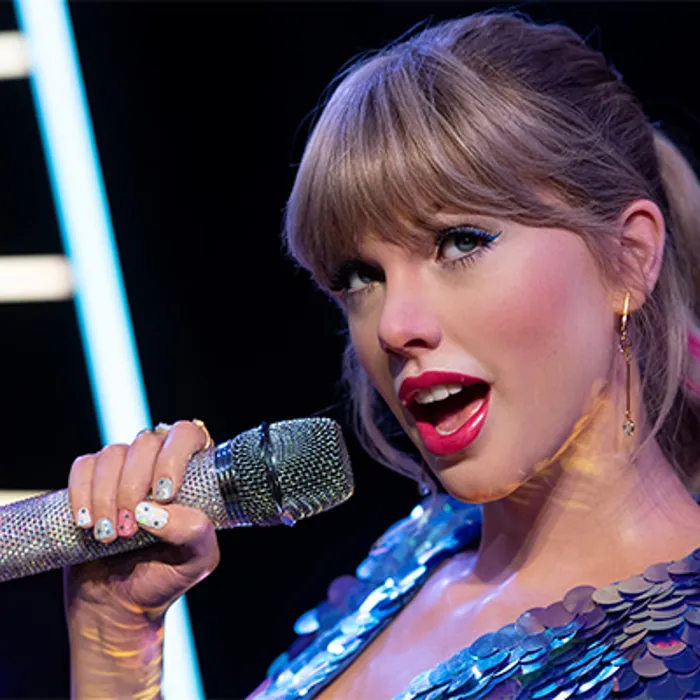 Close up of Taylor Swift's figure at Madame Tussauds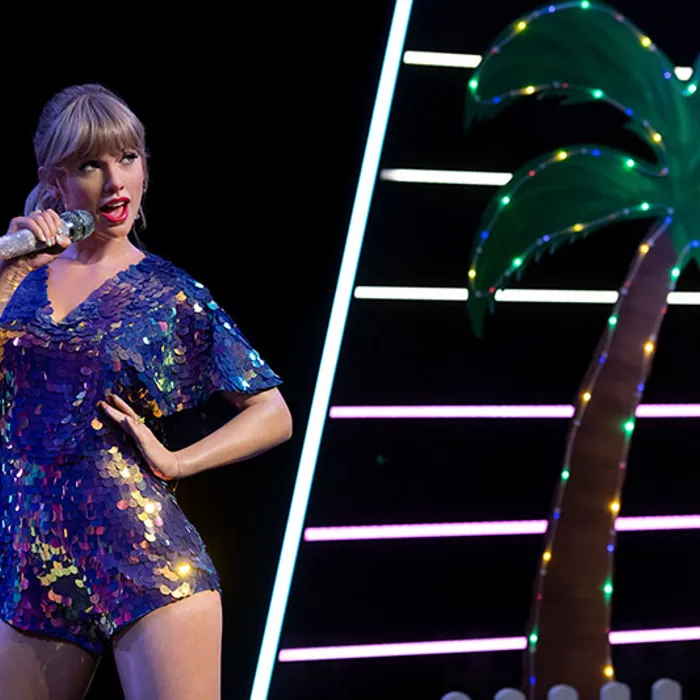 Taylor Swift's figure
About the famous figure
By 14, Taylor Swift was signed to Sony/ATV Tree Publishing and was performing her own songs around Nashville.
Her debut album went certified platinum and sold more than a million copies around the country. As her career progressed, Taylor toured the world, wrote several hit #1 songs and released albums – now standing at a total of 11.
She currently has a total of 11 Grammys, 29 Billboard Music Awards and 34 American Music awards. In 2015, Swift became the youngest woman to be included on Forbes' list of the 100 most powerful women. She has received more than 487 honours and awards to date.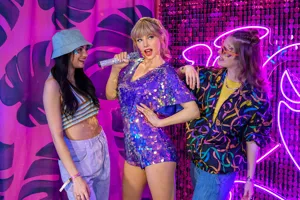 Madame Tussauds & Taylor Swift
Taylor's figure is wearing a sequined playsuit by British brand Rosa Bloom and Sophia Webster heels. It is an exact replica of the outfit Taylor wore at the iHeartRadio Awards. The sculptors worked so hard to get every detail perfect...check out her hands and nails!
Taylor Swift is extremely talented, she can play the guitar, piano, ukulele and the banjo!
Celebrity Connections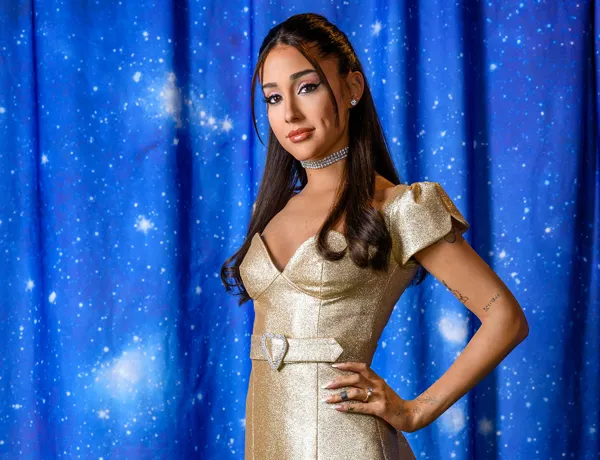 Ariana Grande
The pop princess is dazzling in her very own festival tent, stop by and say hi!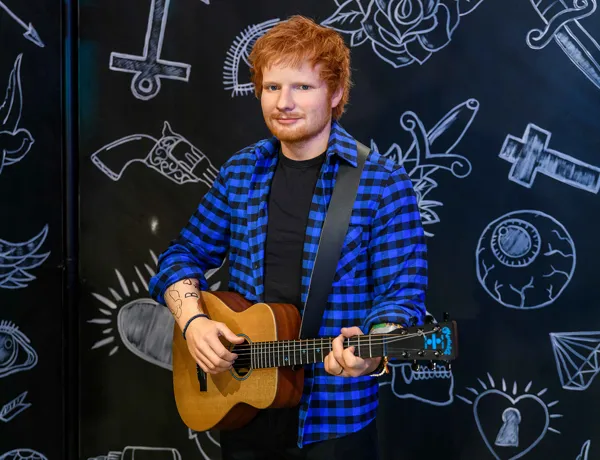 Ed Sheeran
Quick jam sesh with Ed Sheeran before he heads on stage? Get your air guitar ready!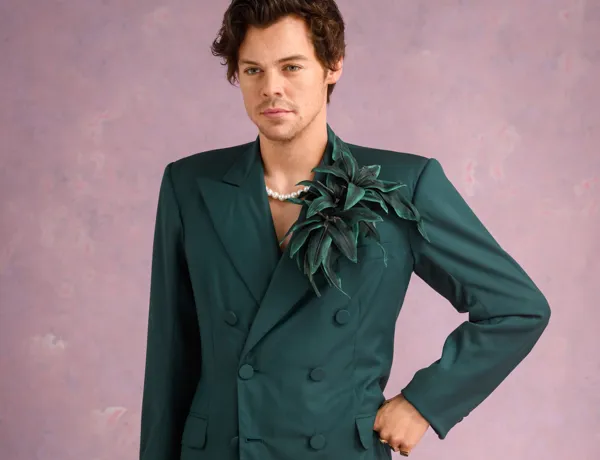 Harry Styles
British singer, songwriter, actor and Global megastar Harry Styles returns home to Madame Tussauds London!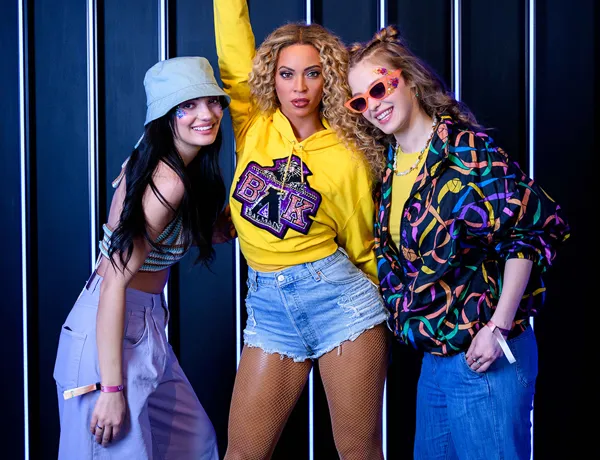 Music Zone
Step into the spotlight alongside music legends past and present
Explore our areas
Use the interactive map to find your way around Madame Tussauds London