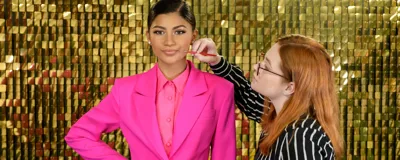 Zendaya has arrived!
From TV screens, to movie screens, to red carpets - Zendaya is EVERYWHERE at the moment, and now she's at Madame Tussauds London too! Taking up residence in our Awards Party zone, the actor, style icon and fan-favourite joins the likes of Brad Pitt, Dwayne Johnson and Angelina Jolie on the ultimate guest list.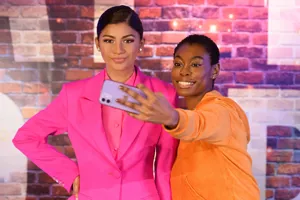 Join Zendaya at the Awards Party!
Zendaya's figure is dressed in a hot-pink suit while her hair is styled in a signature slicked-back bun, a red-carpet favourite for the woman herself. Zendaya has starred alongside iconic names such as Hugh Jackman, and Zac Efron and now it's your turn! Grab a selfie with the leading-lady when you visit our Awards Party.