Madame Tussauds, Royal Palace experience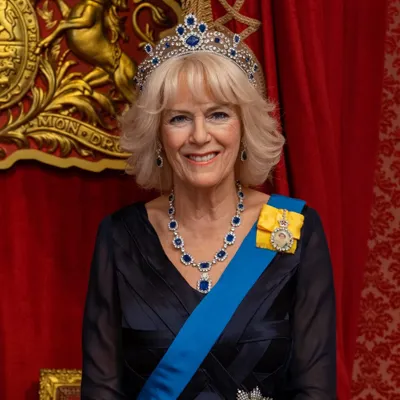 Did you know...
Queen Camilla was very involved in the creation of her first figure in 2007 and had a sitting with our studios team at Clarence House. She also selected the outfit donated the shoes and bag!
Queen Camilla's new figure is styled in homage to the outfit she wore to the annual Diplomatic Reception in December 2022, the first of King Charles III's reign.
Anna Valentine, one of Queen Camilla's favourite designers, recreated the elegant midnight blue gown especially for the new figure.
The figure's striking accessories immortalise the touching tributes the former Duchess made to honour Queen Elizabeth II on that night, including beautifully crafted replicas of the late Queen's Belgian Sapphire Tiara and matching George VI Sapphire necklace.