Madame Tussauds, Royal Palace experience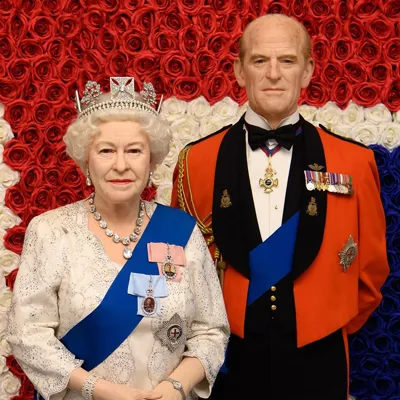 Did you know...
Prince Philip and Queen Elizabeth II were married for 73 years
This figure of The Queen is the 23rd to be created
Buckingham Palace was involved in the creative process of the figure, with images of the clay head sent to the Palace.
Madame Tussauds has had a close relationship with the British Royal Family since we first opened our doors in Baker Street in 1884.
Queen Elizabeth is dressed in a recreation of the white and silver lace dress, worn at Her official Diamond Jubilee and covered in 53,000 Swarovski elements.