Beyoncé opens birthday year at Madame Tussauds Vienna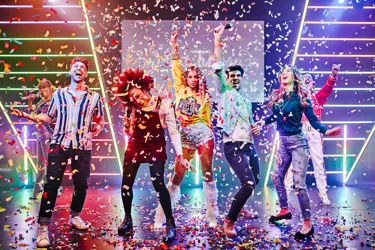 The cat, no the bee is out of the bag: Singer Beyoncé Knowles can now be seen at Madame Tussauds Vienna and opens - right on time with the start of the summer holidays - the birthday year, as the wax attraction is celebrating it's 10th anniversary. 
The figure of the 28-time Grammy Award winner, who celebrated her first successes in the 90s with Destiny's Child, is now in the center of the newly decorated Hollywood room and joins greats like Sandra Bullock, Lady Gaga or Morgan Freeman.
The arrival of the megastar is a very special experience for the fans, because the singer has mostly left out at concerts in Vienna:
"We couldn't think of a better personality than starting our birthday party with Queen Beyoncé herself. Our fans will be happy to see them up close in Vienna, "says Arabella Kruschinski, General Manager of Madame Tussauds Vienna.
Meeting of legends at the Vienna Ferris Wheel
Before she settled down in the wax museum, she was offered a tour of the Vienna Giant Ferris Wheel from none other than the Austrian legend Arnold Schwarzenegger; ´unny imperial weather with a great view included.
Precision work down to the smallest detail
To make her figure as lifelike as possible, a team of 20 artists from London worked on the figure in no less than six months. Each hair was individually inserted one by one, which took five weeks alone. The acrylic eyes were hand-painted to match the exact color of the eyes. Oil colors were used for the skin color as well as the make-up.
The pearl outfit was inspired by one of the stage costumes she wore.
Visitors can look forward to regular figure highlights, reviews and surprises.
Madame Tussauds Vienna will celebrate its 10th birthday for a whole year from July 8, 2021. A 4x5 meter wall of flowers as a photo motif as well as many other interactive party elements provide the right feeling. With a special birthday package, visitors have the opportunity to enjoy a unique experience.