Chris Hemsworth wax figure unveiled at Madame Tussauds Vienna
Monday 19th December 2022
Madame Tussauds, Chris Hemsworth, Marvel, Thor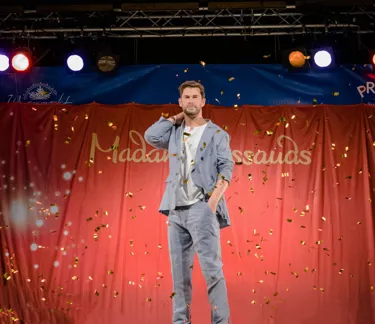 Six months, more than 20 artists and almost 3,000 hours of work: Behind the team of Madame Tussauds lie exciting weeks, the result of which was finally presented to the public today: The brand-new wax figure of Chris Hemsworth.
Super-fan's Dylan and Tristan, who won a social media competition, had the special honour of unveiling
Wax-Chris, packaged in an XXL Christmas gift. "Wow, I'm really impressed It's cool to see Chris Hemsworth 'in person' ", they said.  
Lengthy production process
However, six months passed before the actor from Down Under was completed. Every Madame Tussauds figure worldwide will be created in London. Each hair was individually inserted, which alone took three months. The eyes were made of acrylic resin, imitating his real eye colour and were individually hand painted. His tattoos were also matched and were hand-painted.
High demand
The demand from visitors had been very high for a long time, as Lukas Rauscher, Marketing Manager of Madame Tussauds Vienna, revealed: "Our guests have been asking for a long time for us to finally add him to the wax family. Especially after his visits to Austria last year, the request increased even more. After a long period of keeping this secret under wraps, the time has finally come! We are overwhelmed and know that our visitors will be too!"
Deliberately portrayed as himself
The 39-year-old's likeness wears a light blue linen suit, accessorised with various rings and necklaces. The three-day beard is also not missing. This is only the second figure of Chris worldwide that shows him outside his famous film role as "Thor". The fact that he was not portrayed as his film character from the "Marvel" series but as himself was a "conscious decision" on the part of the attraction.
The brand-new wax figure of Chris Hemsworth is now on display in the A-List room at Madame Tussauds Vienna. Tickets can be booked online!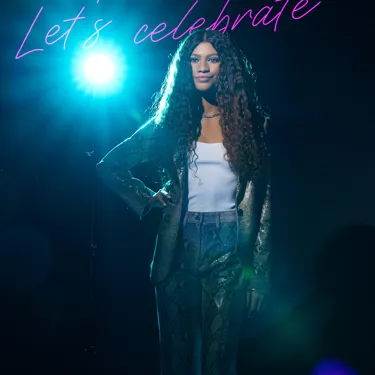 Hollywood Star Zendaya at Madame Tussauds Vienna
Long desired, now he's finally in Vienna: The wax figure of Elyas M'Barek. From now on, he's with us for six months only.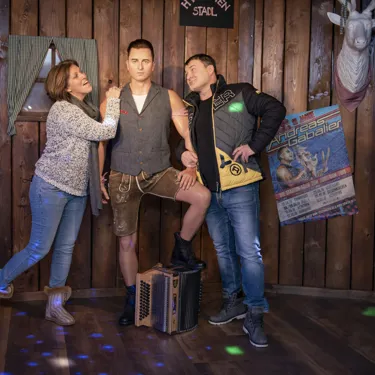 Long live (winter) sports! Winter fun at Madame Tussauds Vienna!
Long live (winter) sports at Madame Tussauds Vienna: From now on, the completely modernized sports area revolves around the full winter experience: from skiing, to VR ski jumping to dancing with your favorite après ski stars!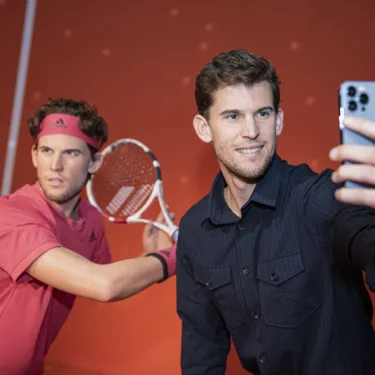 Dominic Thiem made of wax! Tennis star revealed himself
Dominic Thiem unveiled his first wax figure in front of numerous media representatives. The figure shows him in one of his greatest moments so far in his career: winning the US Open Grand Slam in 2020.