Mark Forster now at Madame Tussauds Vienna
Thursday 9th March 2023
Madame Tussauds, Sexiest Men Alive, Limited Time Only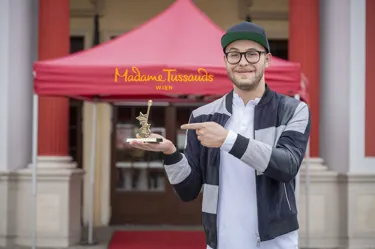 The German with Polish roots, who only turned 40 in January, would have come to Vienna for a concert at the beginning of April.
"After Mark postponed his concert until May 2024, we wanted to pass the waiting time for our fans and bring him to Vienna anyway. He was often requested by our fans and visitors, now they can see him with us. With his unveiling, we are thus not only celebrating his milestone birthday, but also his successful career so far," says Lukas Rauscher, Marketing Manager of Madame Tussauds Vienna.
Forster, who personally attended the world premiere of the likeness at Madame Tussauds in Berlin two years ago, has donated all his clothes. The artist wears a black and grey jacket with a white shirt underneath, black trousers and white sneakers. Even his glasses were provided by him and have the exact prescription as the artist himself.
Even then he was enthusiastic about his figure: "She looks exactly like me. But I think four per cent Jack Nicholson is there too. A bit like my evil twin brother".
Each wax figure has the same body size as the original. A detail that was particularly important to him during the production process: "People on the Internet keep saying that I'm very small. This is based on a joke by Oliver Welke about my EM song "Wir sind groß". To put an end to this rumour, I'm doing the same here. The character is exactly 1.85 metres and just as tall as me. Take that, Internet!"
Before he can be seen in the music section alongside the likes of Cro, Lady Gaga and Rihanna as of today, the figure went to the Prater, where he posed directly in front of the attraction.
Mark Forster can now be seen at Madame Tussauds Vienna for a limited time only. Tickets can already be booked online!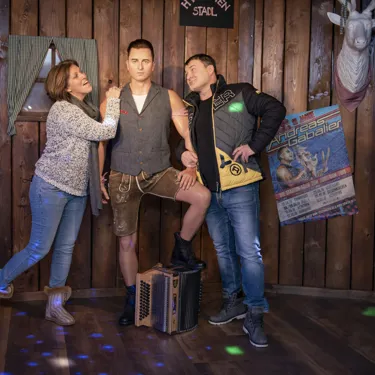 Long live (winter) sports! Winter fun at Madame Tussauds Vienna!
Long live (winter) sports at Madame Tussauds Vienna: From now on, the completely modernized sports area revolves around the full winter experience: from skiing, to VR ski jumping to dancing with your favorite après ski stars!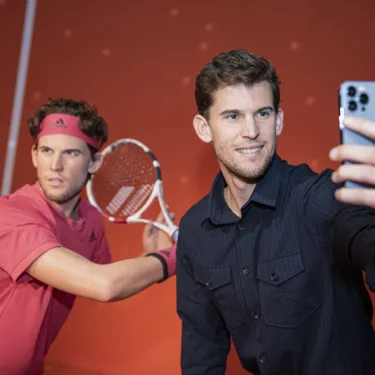 Dominic Thiem made of wax! Tennis star revealed himself
Dominic Thiem unveiled his first wax figure in front of numerous media representatives. The figure shows him in one of his greatest moments so far in his career: winning the US Open Grand Slam in 2020.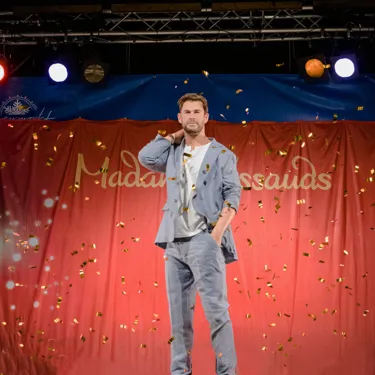 Chris Hemsworth wax figure unveiled at Madame Tussauds Vienna
G'Day, Chris! What is better than one Chris Hemsworth? Right, two! That's why on Monday evening, a new likeness of the handsome Australian was unveiled at the Prater Winter Market in Vienna, Austria.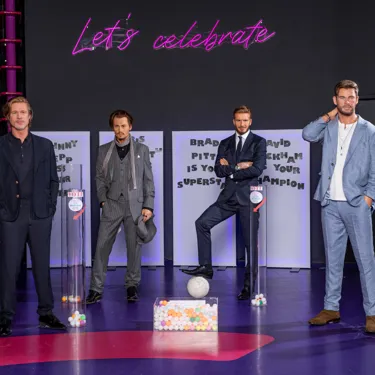 For limited time only: Sexiest Men Alive at Madame Tussauds Vienna
After the unveiling of the Chris Hemsworth wax figure in December 2022, David Beckham, Brad Pitt and Johnny Depp will join him and form the setting of the "Sexiest Men Alive" at Madame Tussauds Vienna.