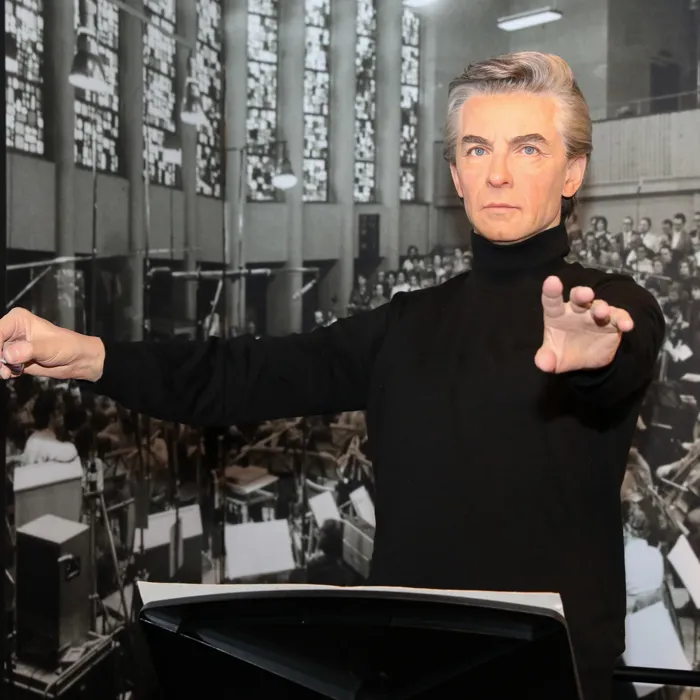 Herbert von Karajan als Wachsfigur im Madame Tussauds™ Wien
Did you know..?
Herbert von Karajan was and is known all over the world: Karajan has sold more than 300 million records to date. This is more than the Rolling Stones and more than Madonna and Pink Floyd together.
He was a pioneer of multitrack recording and the driving force behind the development of the CD. Long before YouTube even existed, he considered the connection of video and music to be the future and founded his own film production company.
He demanded the highest standards for himself and the artists around him: For over 34 years, he has been the head of the Berlin Philharmonic, leading the orchestra to world fame. One of the main reasons his concerts became unique experiences was his determination and rigorous rehearsals with his musicians.