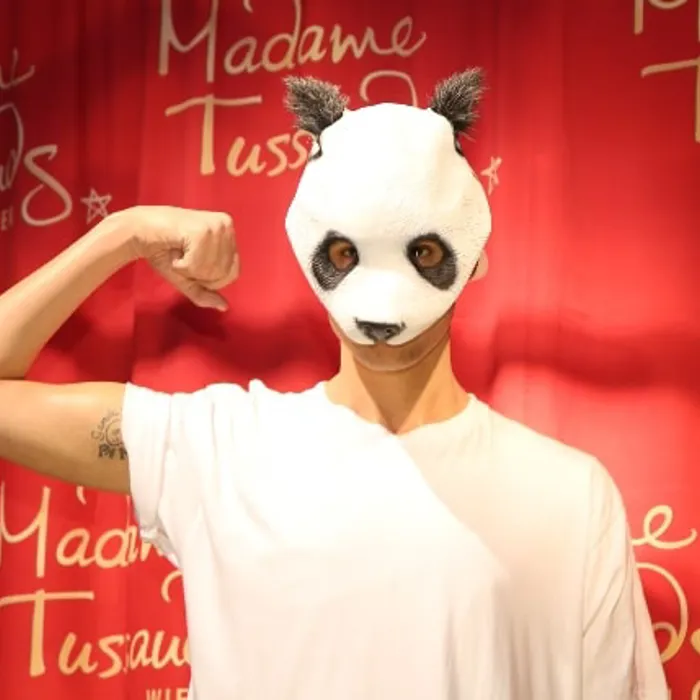 Cro als Wachsfigur im Madame Tussauds™ Wien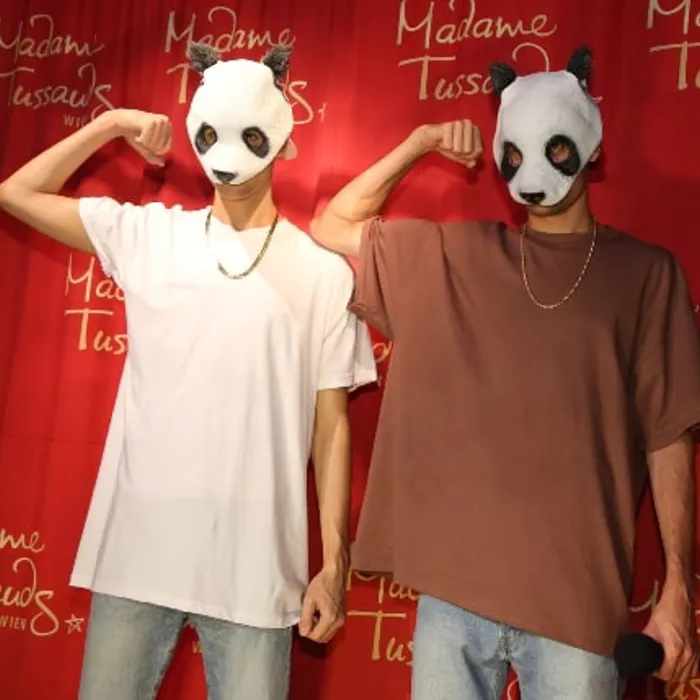 CRO posiert neben seiner Figur im Madame Tussauds™ Wien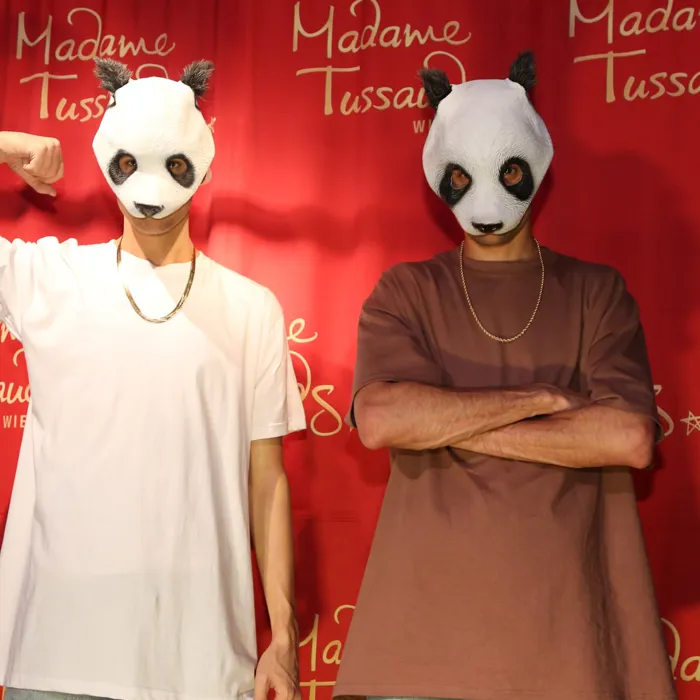 CRO mit seiner Figur im Madame Tussauds™ Wien
Famous Facts about CRO and his wax figure:
CRO (born 31. 01. 1990 as Carlo W. near Stuttgart, Germany) already started as a 10 year old to make music. He plays several musical instruments. His style Raop is a mixture between Rap and Pop. The self-titled debut album went straight to number 1 in Germany, Austria and Switzerland.
CRO is also a designer and has his own fashion label VIOVIO. The Panda Mask has been chosen by CRO to remain anonymous. 19 of his best songs made it into the charts. His biggest hits are "Einmal um die Welt", "Easy" and "Traum". 2015 CRO recorded a MTV Unplugged album as the youngest artist in history. This album made it straight to number 1 in the charts.
The sitting for CRO's wax figure took place on 08. 09. 2015. Nearly 8 months later, on June 29th 2016, the German Rapper with the panda mask - CRO unveiled himself as a wax figure at Madame Tussauds Vienna. The Rapper was totally overwhelmed from the result of his wax figure. "I'm just like a cat looking in the mirror. The finished wax figure is just 'really spooky'," said CRO about his double. To the question about his wish of new wax figures, he answered that he could well imagine Barbie and Ken at Madame Tussauds Vienna. CRO likes his wax figure to stand next to Leo (DiCaprio) or Will (Smith).