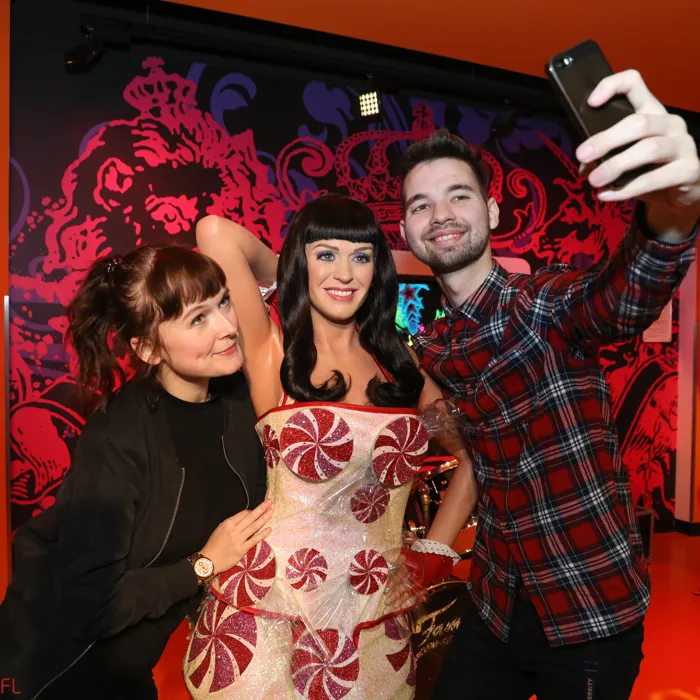 Facts about the Pop Icon Katy Perry and her wax figure:
Katy Perry grew up on gospel music; her parents (both pastors) forbid her from listening to anything else. She recorded her first album, a gospel-rock record, in 2001 at the tender age of 15.
Katy became influenced by artists like Alanis Morrisette, Joan Jett and Freddie Mercury when she moved to Los Angeles. After a few years spent writing and recording she had her first taste of commercial success with "I Kissed a girl" in 2008.
The Sitting with Katy Perry for her wax figure took place on 15th December 2011 in Los Angeles, where the singer was measured and photographed nearly three hours. A total of 20 artists were involved in the creation of the Madame Tussauds wax figure to amaze visitors with another fascinating realistic copy of an absolute favorite. The wax figure of Katy Perry was launched in Vienna on 27th April 2012 and has since become one of the favorite wax figures at Madame Tussauds Vienna.