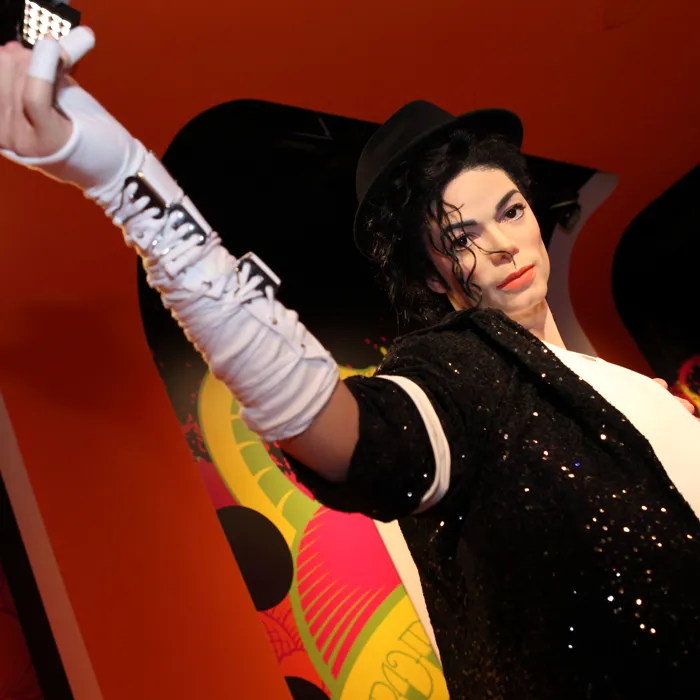 Posiere mit dem King of Pop Michael Jackson
Did you know...
The King of Pop; Michael Jackson was the best-selling male pop artist of the Millennium. He rose to fame as the youngest member of the Jackson 5 in 1968 and his solo album Off the Wall (1979) was the first to provide four top ten US hits for an artist. Thriller (1982) is the best-selling album of all time, selling over 70 million copies worldwide.
Michael was due to begin a series of sold-out concerts billed as the 'final curtain call' when he suffered a cardiac arrest at his home in LA. He was later pronounced dead at the UCLA Medical Centre. His memorial service was broadcast live and watched by an estimated 1 billion people worldwide.
With 13 figures made for Madame Tussauds, he is the most featured star ever, with only The Queen having been portrayed more often. He had sittings with Madame Tussauds sculptors in 1984 and 1989 where measurements, footage and reference photos were taken for the making of his wax figures. He was a regular visitor to Madame Tussauds London and signed Madame Tussauds archived signature books.