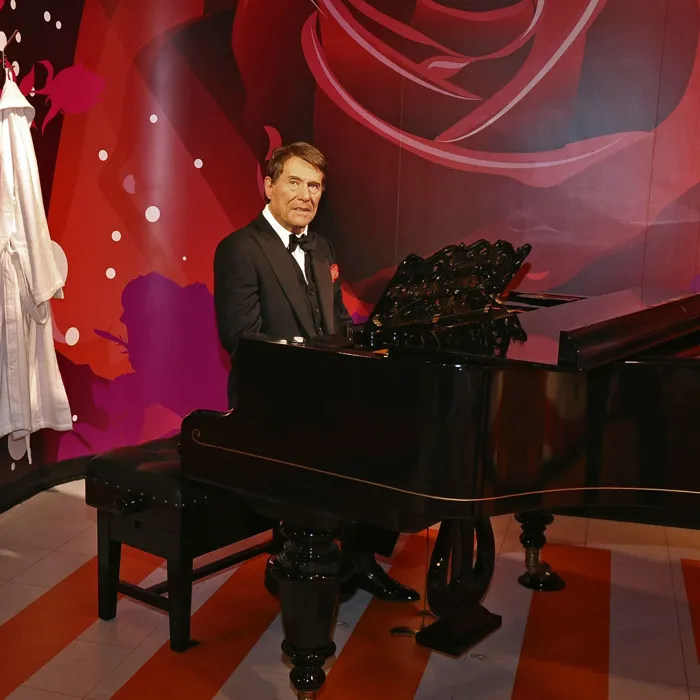 Udo Jürgens als Wachsfigur im Madame Tussauds™ Wien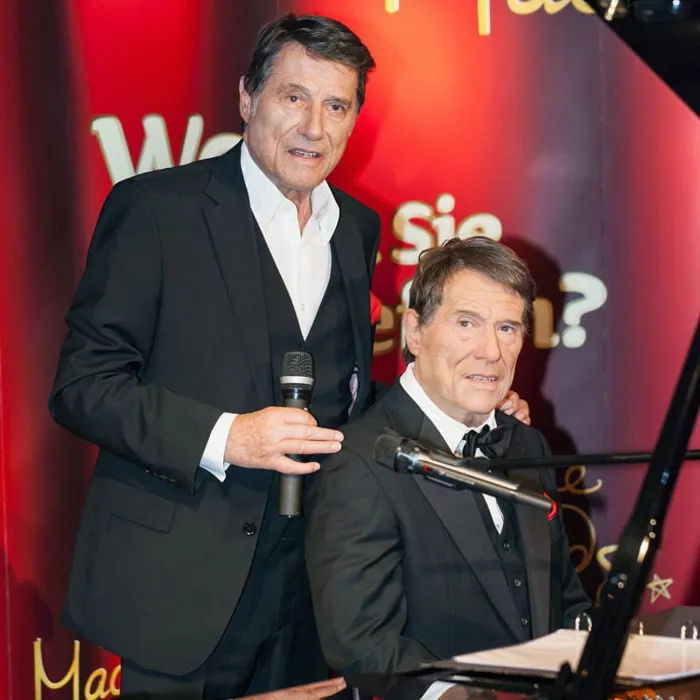 Musiker Udo Jürgens präsentiert seine Figur im Madame Tussauds™ Wien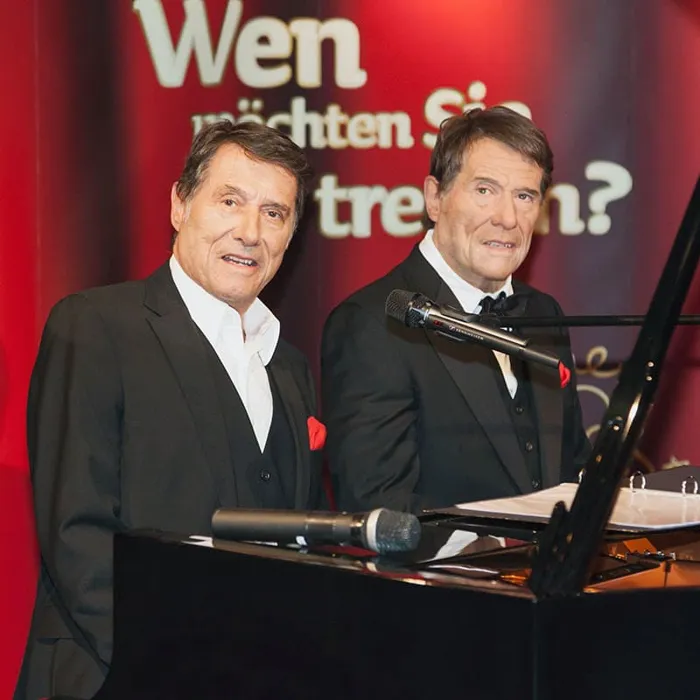 Udo Jürgens neben seiner Wachsfigur am Klavier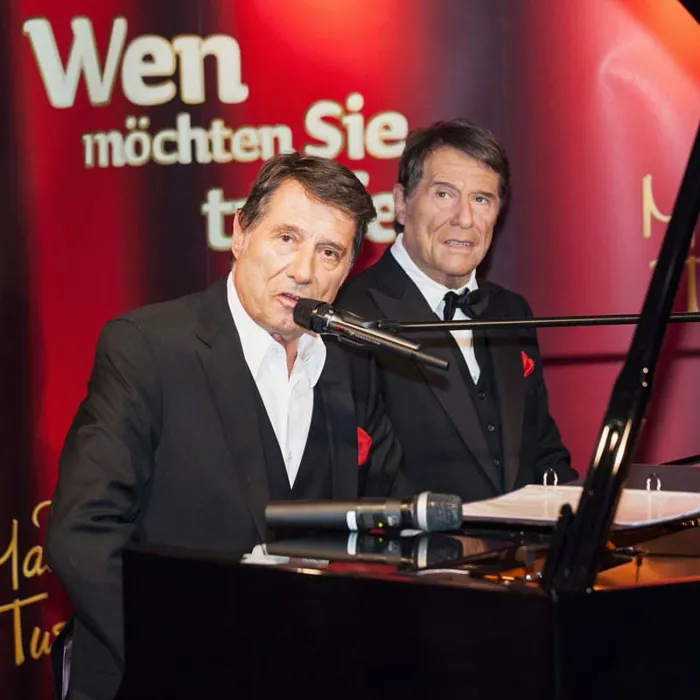 Udo Jürgens spielt Klavier im Madame Tussauds™ Wien
Did you know?
Udo Jürgens (real name Udo Jürgen Bockelmann) is an Austrian singer, composer, musician and entertainer, classified in the musical genres of Austrian "schlager", chanson and pop.He studied music at the Klagenfurt conservatory and was awarded a professorship of the Republic of Austria.
He took three times part at Euro Vision Song Contest . After 1964 and 1965, he joined again the contest for his home country Austria and won in this third and last attempt with the song "Merci, Chérie" in Luxembourg. He received 31 points, almost twice as much as the second-placed country Sweden.
He was born on 30th September 1934 in Klagenfurt, Austria and died on 21st December 2014 in Münsterlingen, Switzerland . The sitting for the Madame Tussauds Vienna wax figure took place in June 2012. On 15th May 2013 Udo Jürgens revealed his own wax figure at Madame Tussauds Vienna and was amazed. The wax figure of Udo Jürgens sits on an original Bösendorfer piano.