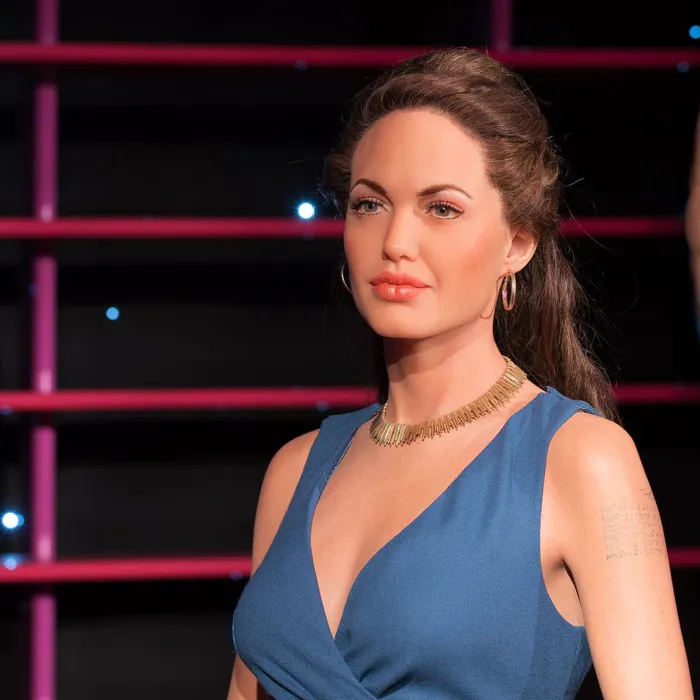 Posiere neben Megastar Angelina Jolie im Madame Tussauds™ Wien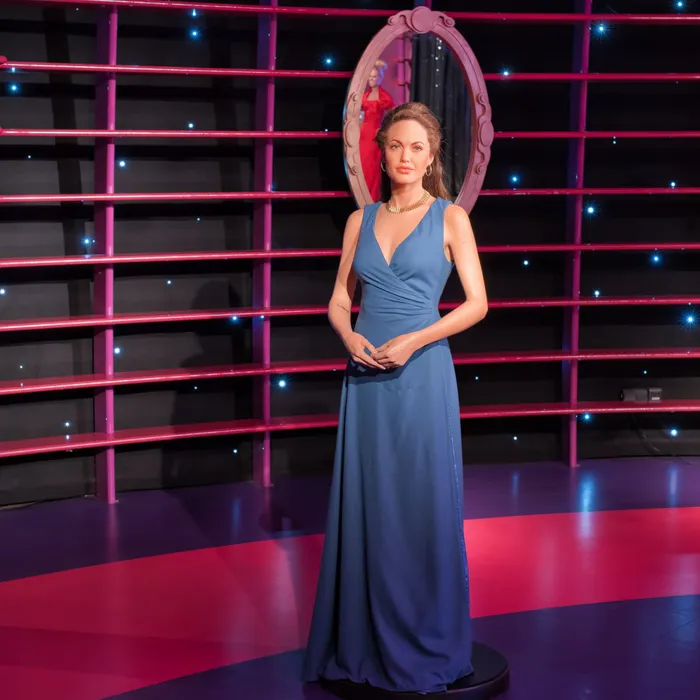 Angelina Jolie als Wachsfigur im Madame Tussauds Wien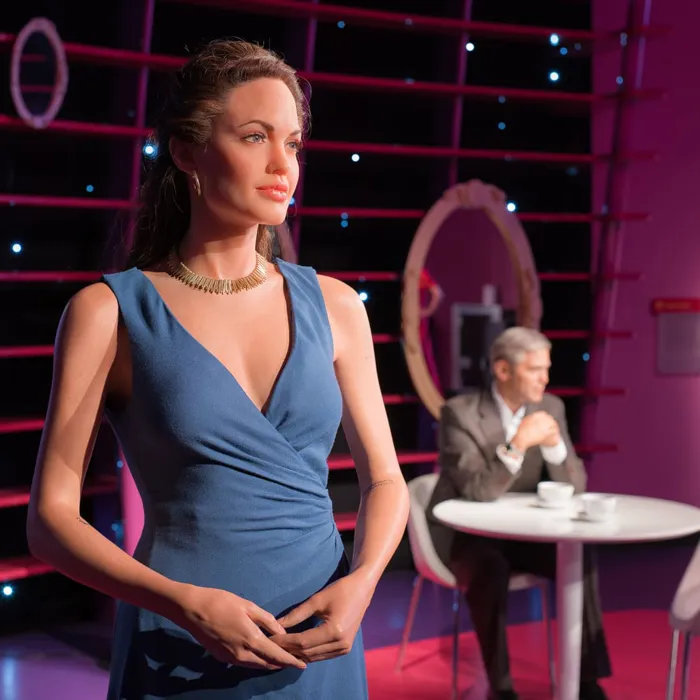 Triff Hollywood-Start Angelina Jolie im Madame Tussauds™ Wien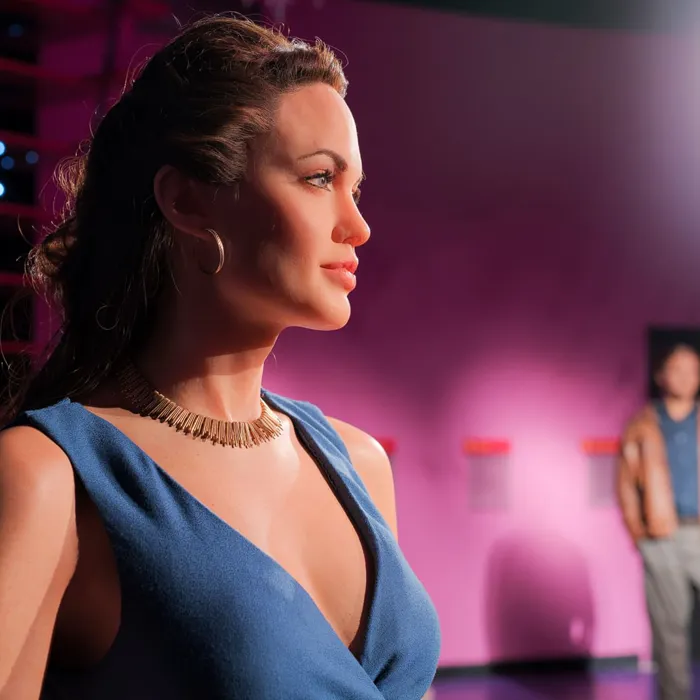 Die Wachsfigur von Angelina Jolie im Madame Tussauds™ Wien.
Interesting facts about Angelina Jolie:
Angelina Jolie was born as Angelina Voight in 1975. She is the daughter of "Midnight Cowboy" star Jon Voight and is one of Hollywood's richest and most well-paid superstars. Growing up in Los Angeles, Angelina was no stranger to the Hollywood film industry as the daughter of actors Jon Voight and Marcheline Bertrand.
Academy Award® and Golden Globe® winner Angelina Jolie is also well known for her roles in Girl, Interrupted (1999), Mr. & Mrs. Smith (2005), Changeling (2008) and as 'Lara Croft' in the Tomb Raider series. Although she won an Academy Award for "Girl, Interrupted", Angelina is better known for her portrayal of the attractive adventuress Lara Croft, her former marriage with Brad Pitt, humanitarian work and adorable growing family.
Widely recognised for her humanitarian work, Angelina was awarded the Global Humanitarian Award by the United Nations Association of the United States in 2005. Former super couple "Brangelina" have six children, all having the surname Jolie - Pitt. Among the adopted children Maddox Chivan (born 2001), Zahara Marley (2005 born) and Pax Thien (2003 born), the three biological children Shiloh joined (born 2006) and twins Knox Léon and Vivienne Marcheline (2008 born).