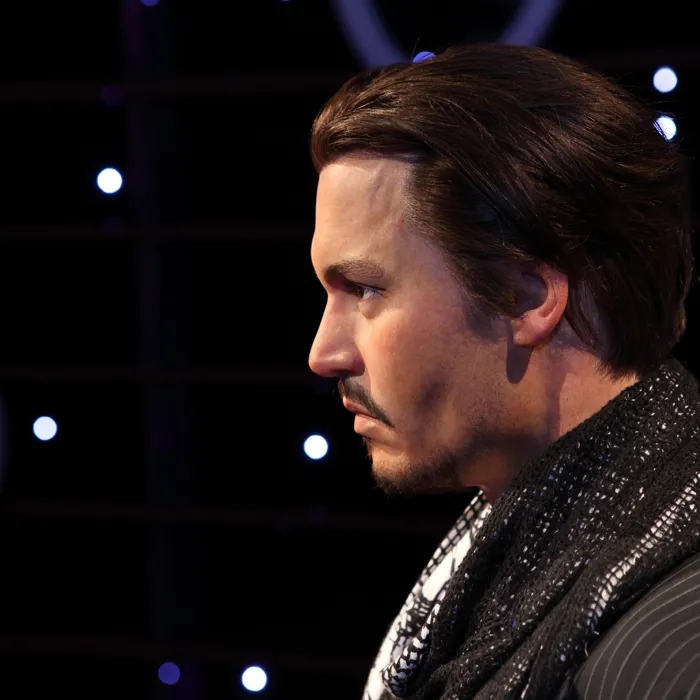 Did you know...
John Christopher Depp II was born 9th June in 1963 in Owensboro, Kentucky, USA. Johnny Depp's first major role was in A Nightmare on Elm Street (1984). He has since won many awards and received Academy Award® nominations for his appearances in Pirates of the Caribbean: The Curse of the Black Pearl (2004) and Finding Neverland (2005).
Johnny has also contributed his musical talents to several of the films he has starred in, including Chocolat (2000) and Sweeney Todd: The Demon Barber of Fleet Street (2008). He has been nominated three times for an Oscar, eight times for a Golden Globe Award, four times for the Screen Actors Guild Award and four times for the Saturn Award.
Movies in which he participated, earned over 6 billion US Dollars worldwide. He is now among the highest-paid, most successful and most popular character actors in Hollywood. Madame Tussauds had a sitting with Johnny in Los Angeles, USA in 2006.