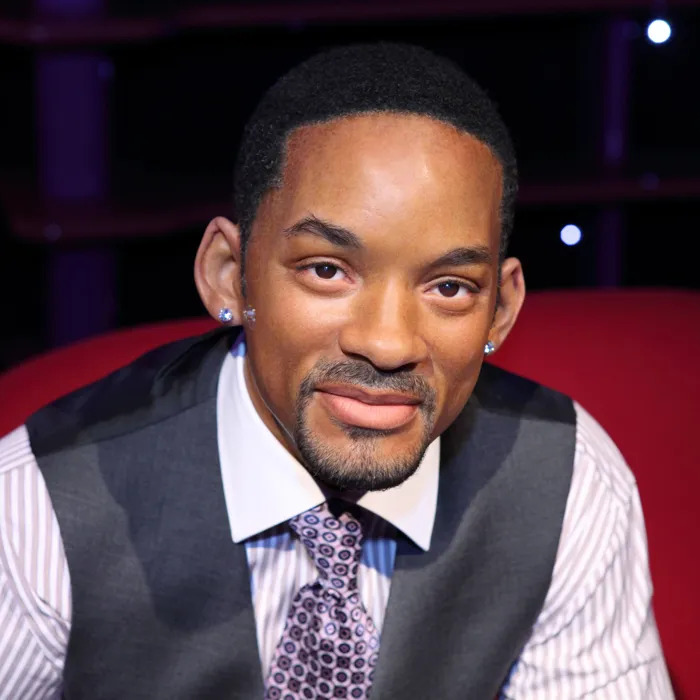 Mach ein Foto mit Will Smith im Madame Tussauds Wien!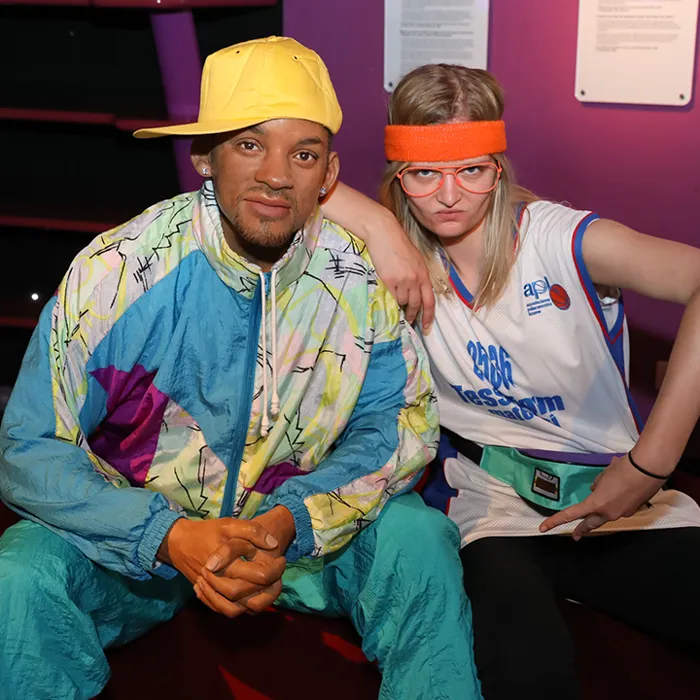 Did you know that...?
He was born as Willard Christopher Smith Jr. on 25th September 1968 in Philadelphia, USA. Will's breakthrough role was as streetwise teenager 'Will' in the iconic 90's sitcom "The Fresh Prince of Bel-Air" (1990-1996). He made his move to Hollywood in 1990 through his starring role in this TV series. As one of the great Hollywood talents, Will Smith acts in, produces and often provides soundtracks for his films. Independence Day (1996), Men in Black (1997), Hitch (2005) and Seven Pounds (2008) are just a few of his international blockbuster successes.
You may have seen Will solve a Rubik's Cube in The Pursuit of Happiness (2006) A real talent of his, and also in his private live he can solve one in less than a minute. His film, television production and artist management company, Overbrook Entertainment was named in tribute to his high-school, Overbrook High School.
Since the age of twelve Will Smith worked as a rapper. He initially worked as a DJ in various clubs in West Philadelphia. For some films, in which he was also acting, he was even producing and singing the official sound tracks, such as for Wild Wild West (a rap version of "I Whish" by Stevie Wonder) and Men in Black.