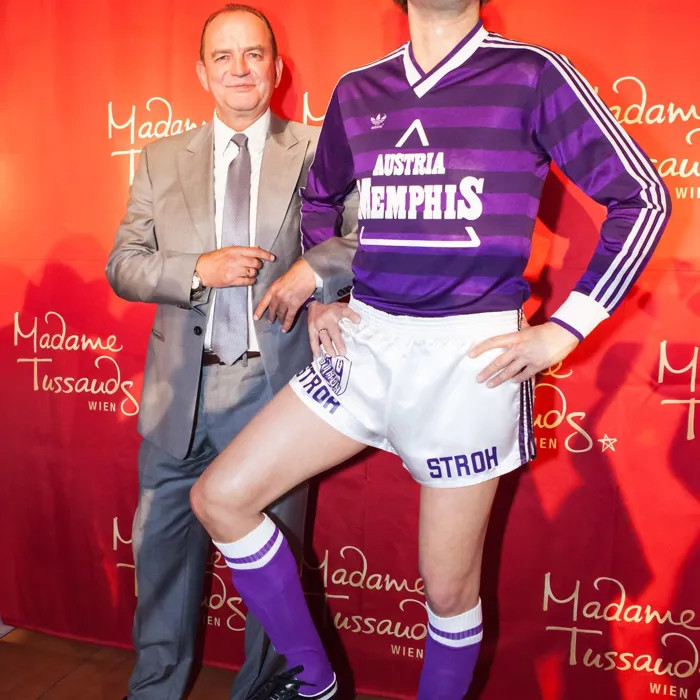 Herbert Prohaska neben seiner Wachsfigur im Madame Tussauds™ Wien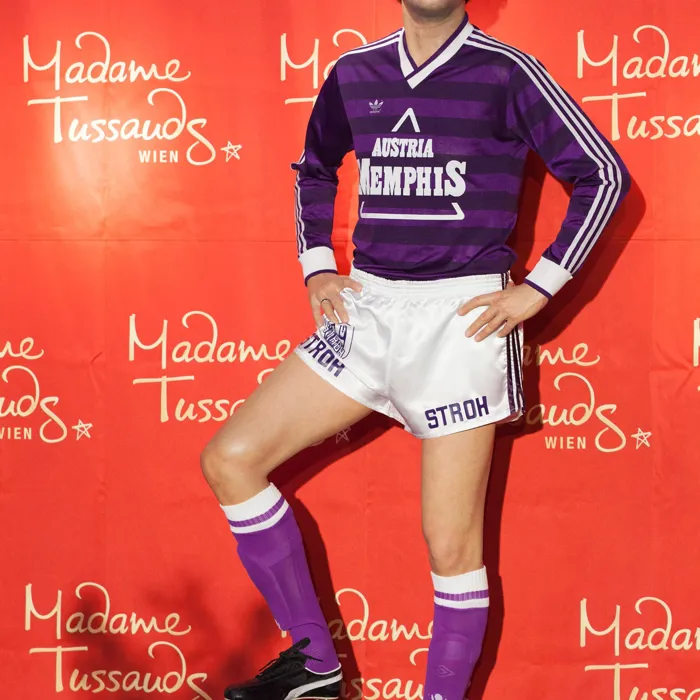 Fußballspieler Herbert Prohaska im Madame Tussauds™ Wien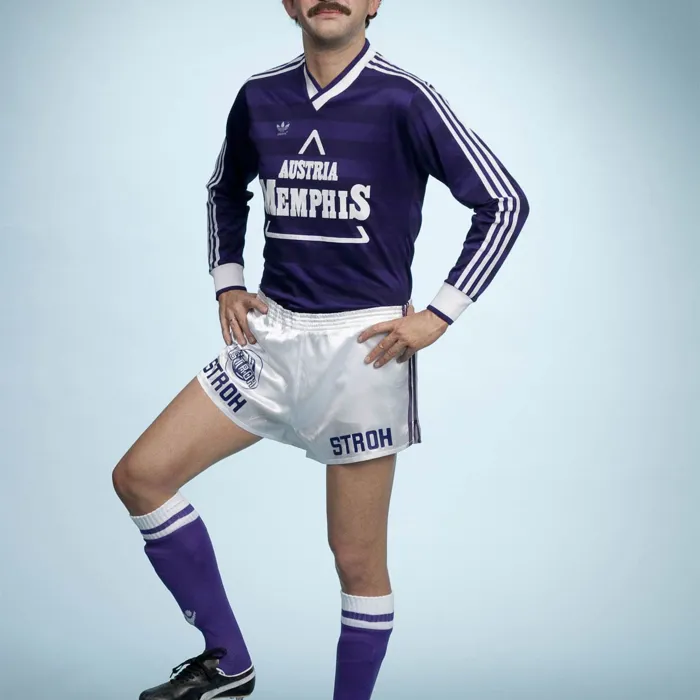 Wachsfigur des Fußballspielers Herbert Prohaska im Madame Tussauds™ Wien
Did you know..
By 1980 Herbert Prohaska, who began his football career in 1965, had helped professional club Austria Vienna become four times Austrian league champions and three times cup winners. In 1980 he, whose nickname was and still is 'Schneckerl' due to his curly hair, moved to Inter Milan and then to AS Roma. Then he returned to Austria Vienna.
Prohaska's achievements as part of the Austrian national team are unforgettable. He brought Austria to the final game of the 1977 World Cup in Argentina with his 'Spitz of Izmir'. The big 'Miracle of Córdoba' followed in 1978 with the legendary 3-2 goal over Germany. He played for Austria again in the 1982 World Cup in Spain. Prohaska ended his active career as a football player in 1989.
The wax figure was sculpted from a sitting in March 2012 and portrayed from early 1980's.