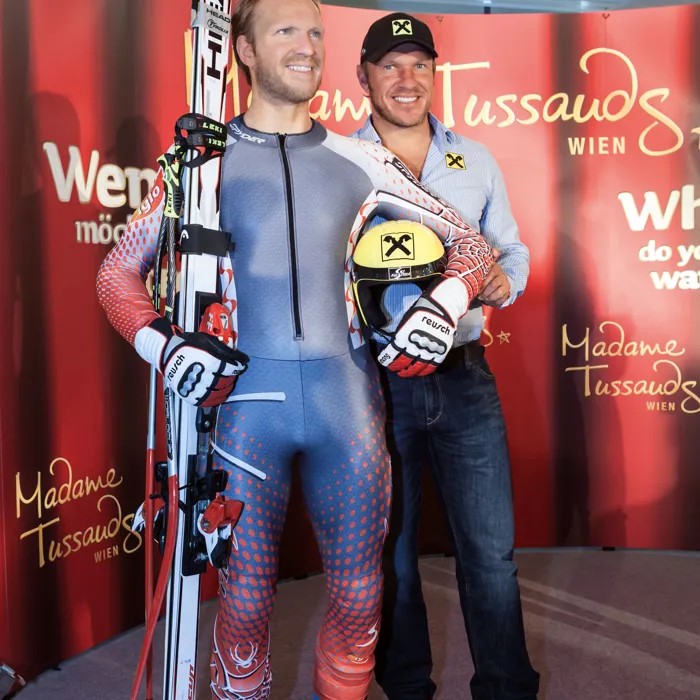 Hermann Maier neben seiner Wachsfigur im Madame Tussauds™ Wien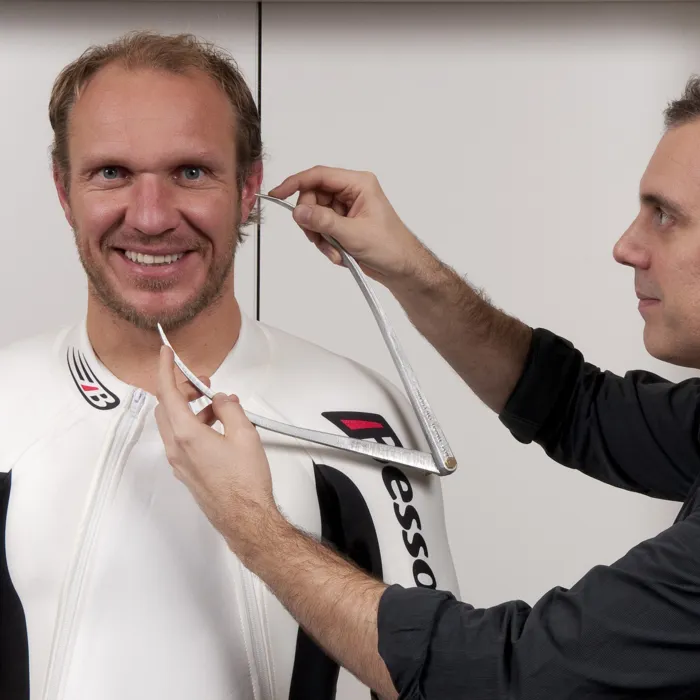 Skirennläufer Hermann Maier im Madame Tussauds™ Wien
Facts about the "Herminator":
At 15 years old, Hermann Maier was sent home from a skiing academy after being told he wouldn't succeed. He now ranks among the best Alpine ski racers in history, winner of two Olympic gold medals and three World Championship titles. During the 1998 Nagano Olympics, Maier crashed out of the downhill event but went on to win two Gold medals at the games. His indestructible nature has earned him the affectionate nickname, 'Herminator'
His racing career was almost ended by a motorcycle accident in 2001. Doctors nearly had to amputate his leg, but he went on to win the World Cup again in 2004, became World Champion in Bormio in 2005, and won two more Olympic medals in Sestriere in 2006. He retired from professional skiing in October 2009.
The wax figure of Hermann Maier is part of the exhibition 9th September 2011, 5 months after opening from Madame Tussauds Vienna. He is therefore the third ski star next to Franz Klammer and Renate Goetschl. The sitting took place in Mondsee, Austria. During a three-hour event 500 precise measurements were taken from his head and his body and hundreds of photos were taken to get all the little details for a perfect wax figure.