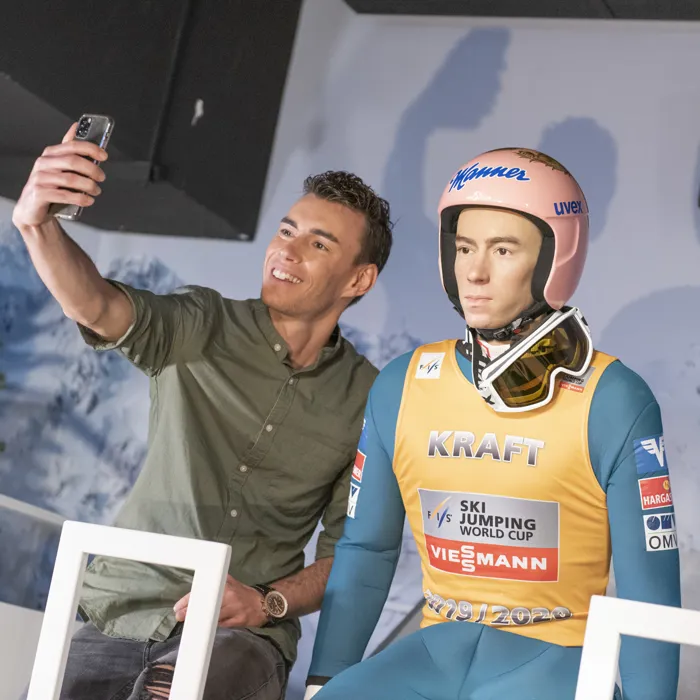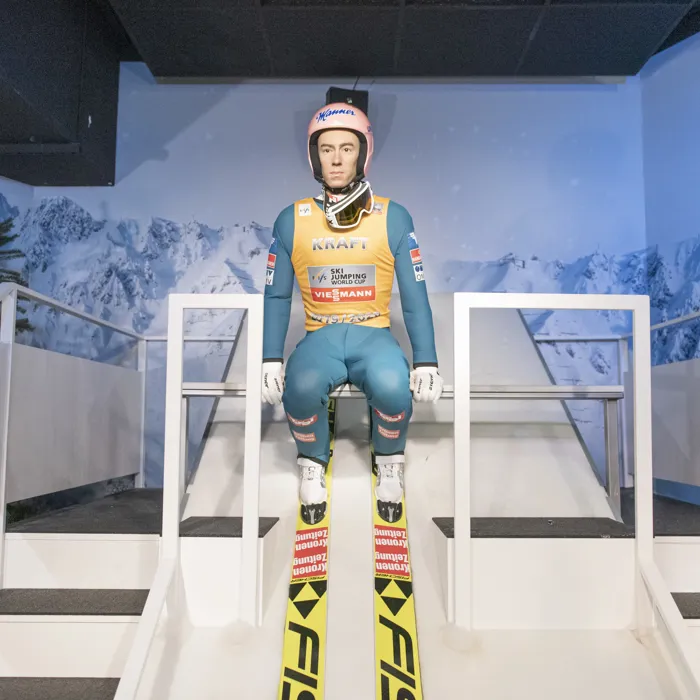 Facts about Stefan Kraft and his wax figure:
Stefan Kraft is an Austrian ski jumper. His greatest achievements include winning the Four Hills
Tournament in 2014, three individual gold medals at Nordic World Ski Championships (2 x Lahti
2017, 1 x Oberstdorf 2021), as well as winning the Overall and Ski Flying World Cup in 2017 and
2020. In total, Stefan holds 12 World Cup medals and 21 World Cup victories. (As of October 2021)
Kraft's passion for the sport began at the age of four with football, before he joined the club SV
Schwarzach at the age of 10, in order to focus on his ski jumping career.
Did you know that Stefan Kraft holds the ski flying world record since March 18, 2017?
With 253.5 meters, no athlete could jump further than him and also stand the jump.
On June 26, 2015, Kraft was honored by the Austrian Ski Association with the award "Großes
Goldenes Sportehrenzeichen". In April 2017, he received the award for "Salzburg's Sportsman of
the Year" for the first time, which was repeated in 2020 and 2021.