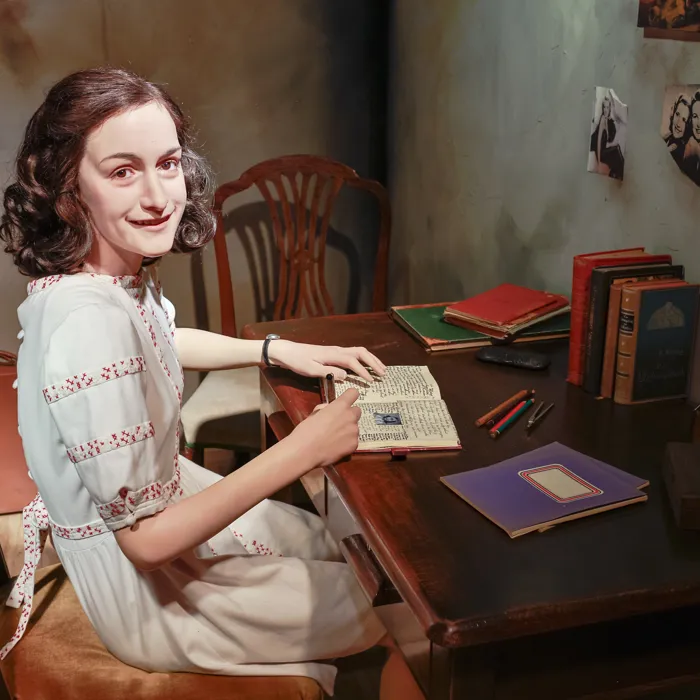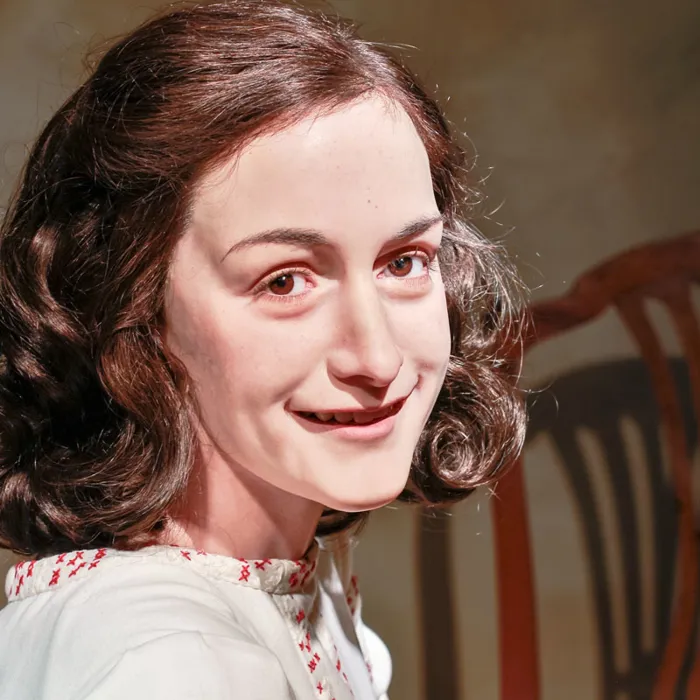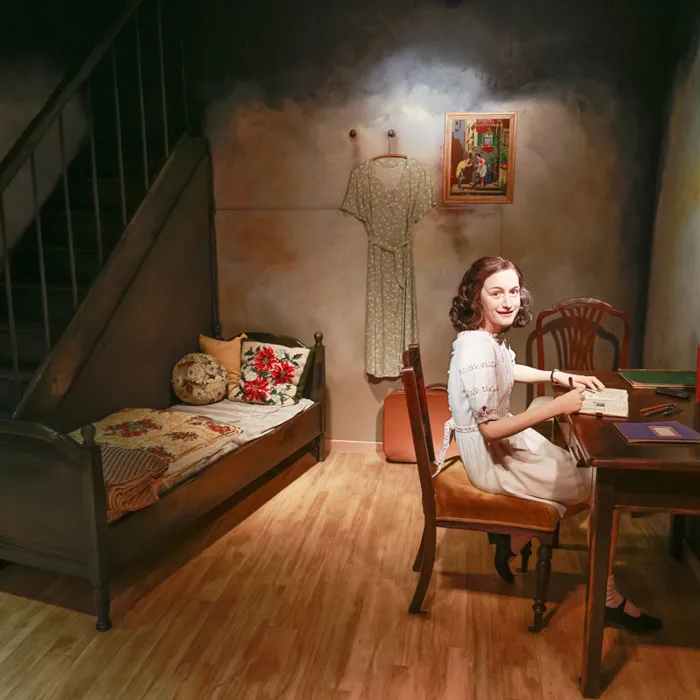 Facts about Anne Frank and her wax figure:
Annelies Marie "Anne" Frank was a Jewish girl, who immigrated to the Netherlands with her family after the National Socialists seized power in Germany. When the German army invaded the Netherlands, her life was increasingly dominated by the anti-Semitic repercussions.
To avoid deportation Anne and her family were forced to hide in an Amsterdam rear-building in 1942. Their hiding place was deported. Anne and her sister Margot were first brought to the concentration camp Auschwitz and later forced to move to Bergen-Belsen, where she died of typhus just a few weeks before the cam's liberation by the British.
In 1947, her father Otto Frank, the family's only survivor, published Anne Frank's diary. It has been translated to more than 50 languages and made into several versions. Anne Frank is also regarded as a symbolic figure representing the victims of the National Socialist policies of annihilation.