The perfect day out in London
Friday 2nd September 2022
Family Trip to London, Things To Do, Marylebone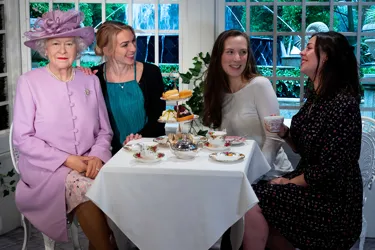 Whether you're a tourist from abroad, a day tripper from around the UK or already living in the capital, one thing everyone wants to know is how to have the perfect day out in London. As one of the most iconic, beautiful and cultural cities on the planet, there's of course a huge amount to see, eat, watch and do here, but what should be on your ultimate London bucket list? Here are our top 5 things to do in when visiting London…
1) Explore Borough Market
It comes as no surprise that food is taking our number one spot and there's nowhere better to experience delicious foods from all corners of the world, than Borough Market. This historic market has almost 1,000 years of history behind it and is still going strong. With fresh, homegrown ingredients locally sourced in every dish, supporting this market also supports the local people of the area so it's a win-win!  Stroll through the market hall and make sure you see everything that's on offer before making your final decision. From the classic charcuterie, cheeses and wines, to French pastries, Mexican tamales, Indian curries and herbs and spices from the Caribbean – it's truly a beautiful blend of all the cultures present in London today. As well as the food, there's also events, showcases, cooking demonstrations and masterclasses, so, if you want to get a real feel of the foods that make up our food scene and how they're made, this is the place for you.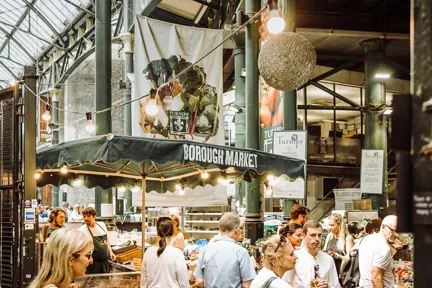 2) Take a tour of all the famous London landmarks
After starting your day with some yummy treats, it'll be time to relax for an hour or two whilst being driven around the streets of London. Hop on the Big Bus tour and marvel at all the most famous landmarks in the capital from Big Ben, Buckingham Palace and Houses of Parliament! There are over 30 stops for you to swing by with lots to see and hear about. All tours are guided, so you'll get to hear all the funny stories and secret tales of the city from hundreds of years ago! What's more, this specific tour allows you to hop off and on again at any point of the day, so getting off to see any of the sights up close or pausing to do something else isn't a problem. Get your cameras ready, you won't want to miss a single thing!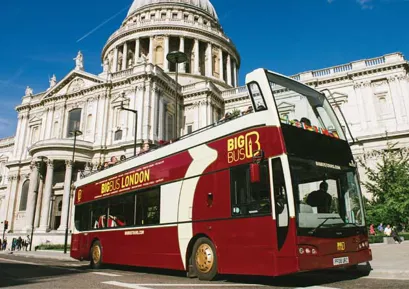 3) See London's rich and famous at Madame Tussauds London
After a chilled start to the day it's time to hit the home of fame at none other than Madame Tussauds London. Enter our world-famous doors and take a selfie with global stars from Beyonce, Brad Pitt and Usain Bolt! It's the only place where you can get up close and super personal to influential world leaders and some of the biggest names in celeb culture.  Madame Tussauds London has fully themed zones from Awards Party – a red carpet extravaganza with stars of the silver screen, the Impossible Music Festival – the only festival in the world with artists past and present and World Stage – home of royalty and famous world changers. It's not a static wax museum though… we have amazing interactive experiences including a Marvel 4D cinema show and a fully immersive Star Wars set so you can save the world with The Avengers and fly the Millennium Falcon! This London location is the original and first of its kind so of course it's also the best…it fully captures London culture, paying homage to our city's iconic figures such as Mo Farah, Stormzy, David Bowie and The Queen! Get face to face with London's real rebels and royals now!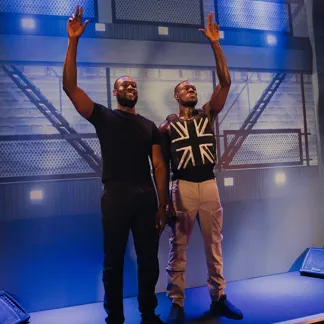 4) Visit Greenwich park
Here's something for all you nature lovers and wellbeing gurus out there…Greenwich Park! London is known for its expansive green parks and beautiful gardens and Greenwich Park is no exception. This stunning park overlooking the Thames is one of the largest in London and spans an impressive 183 acres. It has the honour of being the oldest enclosed Royal Park and an urban sanctuary for deer, foxes and over 70 species of bird. Previously one of King Henry VIII's favourite hangouts, the park now has a child-friendly boating lake, six tennis courts and is home to the National Maritime Museum, making it the perfect place to have a picnic and spend time with family. It's also the location of the impressive Meridian Line which represents the Prime Meridian of the world with Longitude Zero 0° 0' 0" (the only place on Earth with this!). Everywhere else in the world is measured from this line so you'll be walking on history here!

5) Shop till you drop on Oxford Street!
A perfect day out wouldn't be complete without a dose of retail therapy and the only place to get your fix should be Oxford Street. Wander along one of the most famous shopping streets in the world, home to over 300 shops, designer outlets, high-street chains and landmark stores. Visit the 'best department store in the world' Selfridges and fill your bags with everything from clothes, make-up, electronics and toys. If big brands aren't quite your thing, Oxford Street is also home to tons of small and niche boutiques too so you can get your unique pieces too. There's something to cater for absolutely everyone here and once you've shopped till you've dropped, you'll be spoilt for choice at all the bars and restaurants there that you can rest your feet at too!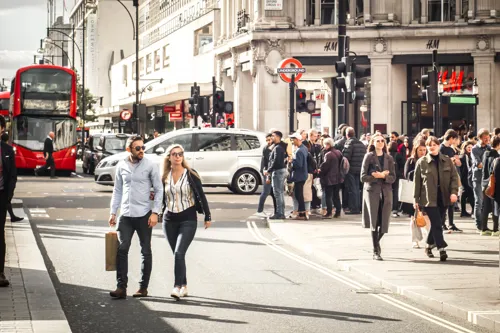 The moral of the story is that London has it all. Whatever you fancy you'll find it in here – it's the culture capital of the world! Take our top 5 picks and have the perfect day out including food, fame and flora…. what more could you ask for?!