8 things you didn't know about Madame Tussauds London
Monday 21st March 2022
Marvel, Wax hands, Things To Do, Culture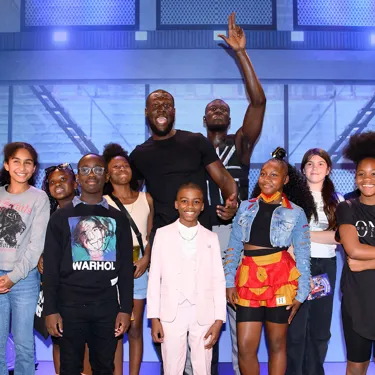 Everyone knows Madame Tussauds London is the original home of wax figures. We've been open since 1835 when our founder, Marie Tussaud, laid down her roots on Baker Street all those years ago. We've dominated the field and produced THOUSANDS of incredibly realistic and detailed figures of some of the biggest names in the world. We've surprised and amazed hundreds of celebrities and millions of fans with our work around the globe but… making figures isn't all we do. Here's a list of 8 things you didn't know about Madame Tussauds London, the ultimate home of famous fun. 
Marvel at Marvel 4D

 
Calling all Marvel fans, this one's for you! 
In 2020 we started working with Disney and Marvel to create our brand new immersive 4D experience for Marvel stans everywhere, updating our existing Marvel offering. We wanted the cinema experience to make fans feel like they were part of the action even more than before and what's a better way of bringing you face to face with fame than a 4D show?! 
When guests walk into the theatre, they can feel the power of Earth's mightiest heroes from their seats. The show follows Captain America, Thor, Black Panther and the rest of the Avengers battle Loki once again after all the trouble he caused back in 2012. You can sit back in your chair and feel the wind in your hair, water on your face and see the jaw clenching special effects that jump straight out at you. (No seriously they come straight at you!)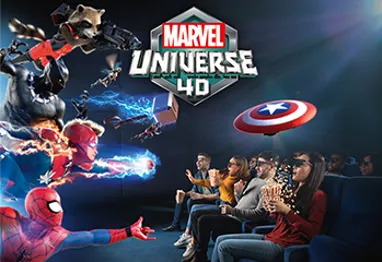 To top off the Marvel 4D experience, we also have a cool new 'Hall of Heroes' zone which rightfully pays homage to the greatest Super Heroes on Earth. The whole team's there for you to see how you measure up against them… our Hulk is a huge 4.5m tall though so he might win that one. Don't forgot to take a look at the super suits the figures are wearing too, their trademark costumes have been designed by film-industry special effects designers to match their authentic suits from the big screen. Black Panther's suit even has some 'vibranuim' in it which glows purple! 
Make wax hands!

 
Anyone else wish they could have a wax figure of themselves made? Well, having your hand immortalised in wax is probably the next best thing and we're here to tell you how it's done. The process starts by removing any clothes or jewellery and making sure your hands are clean. You then have to cool your hand temperature right down so the wax will set and not slide straight off. Next is the hard bit…choosing your colour and hand pose, there's so many to choose from it's almost impossible to decide! Once that's done, it's time to dip, dip and double dip until your hands are completely coated in the wax, then keep super still and allow it to set. As if by magic, our waxy pros then help slide the wax cast of your hands, apply a few finishing touches and voila. A fabulous wax  hand just for you to keep – pretty cool right? 
Do you want a ride?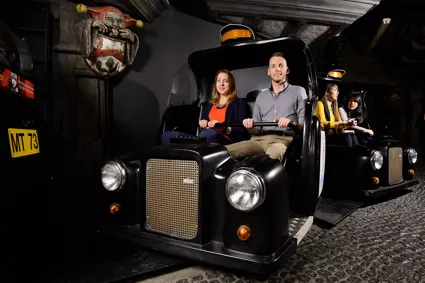 As the flagship attraction in London, it's only right that we celebrate the story of how our iconic capital came to be what it is today. The Spirit of London ride does exactly that. Jump into one of our black cabs and travel back in time to relive some of the most famous moments of London history. Ride around and see the streets ravaged by plague and catch the moment the Great Fire engulfed the city in flames. Watch the building of St. Paul's Cathedral and Nelson's Column, hear the powerful rallying words from Winston Churchill and then drive through the bright lights of the swinging 60s and vibrant colours of the 80s.  'A ride, at Madame Tussauds?' I hear you say… YES, you read correctly. We've perfectly paired history with fun - come and take a spin!  
We are culture.

 
Something that's always been important to us at Madame Tussauds London is showing London in a way that reflects our capital today, making everyone feel seen and represented. In August 2021 we were honoured to work with Stormzy to host his #Merky books event and launch his iconic figure in our culture section.  
This was a huge moment for us. Stormzy is known for his against-the-grain ideas and political activism. He stands for what he believes in, works to create change and promotes fairness and equal opportunity for less-advantaged communities. His iconic Glastonbury performance was a standout moment and what we wanted to immortalise forever at Madame Tussauds London.  
This cultural moment and celebrity deserved to be shown on the world stage and there's no better place to do it than at Madame Tussauds London. We're proud to celebrate amazing Londoners and contribute to culture, and so grateful to work in partnership with them – keep an eye out for who's coming next!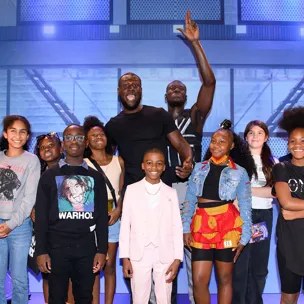 Jedis, Aliens and Kong…oh my!

 
Madame Tussaud's isn't a boring wax museum. It's the ULTIMATE fame experience with tonnes of immersive fun to be had. Star Wars fans can wield the mighty lightsaber and battle with Obi-Wan Kenobi and Darth Maul. Alien lovers can step on board the Covenant spaceship and navigate a trail of blood, gore, chaos and danger. Those brave enough can face the terrifying Kong and explore the infamous Skull island. Let your imagination run wild as you enter the movies and become the real star.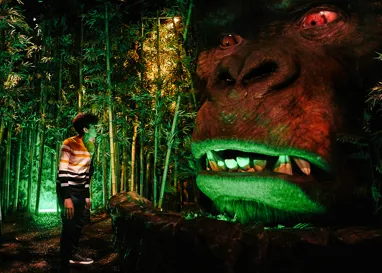 A royal relationship…

 
Not many attractions around the world can say they've worked with the Queen of England but we're one of the lucky few. Madame Tussauds London has had a very unique and special relationship with the British Royal Family since we first opened our doors in 1835. 
We currently have 2 figures of the Queen in our attraction today. The newest figure of HM Queen Elizabeth II was unveiled in 2012 in honour of her Diamond Jubilee. Buckingham Palace was involved throughout the creative process of this new figure, with images of her clay head sent to the Palace (we really do have access all areas!) 
As the home of famous fun, no one is more famous than the Queen – if anyone deserves two figures it's definitely her.  
A behind the scenes look

 
If you haven't heard by now, we LOVE our founder Marie Tussaud and use every opportunity to talk about her. In our attraction that's no different. We have a whole 'behind the scenes' zone dedicated to Marie, her techniques and our figure sittings with celebrities over the years.  
Here you can check out some of Marie's first ever creations, dating back to the 18th century, of French royalty as well as the last figure she ever made – a life-size self-portrait of herself. You won't want to miss what the lady who started it all looked like!  
Interested in how we make our figures? Well, all your questions can be answered here too. The queen of pop Beyoncé talks you through her very own sitting with the Madame Tussauds London team and gives you the laydown of exactly what happens behind the scenes. From sculpting, to moulding, to hair and eyes, every little detail has to be thought of. Hundreds of measurements are made and a whole load of pictures are taken. We take our craft seriously!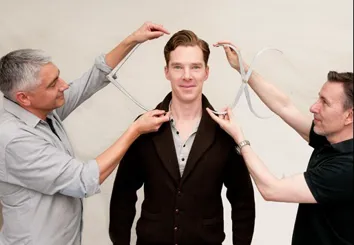 A world full of wax

 
Here's a fun fact not many people know, there is a grand total of 26 Madame Tussauds' around the world. We have an attraction in 16 countries, in 4 out of 7 continents and we're still growing. You can find us in London, New York, India, Sydney, Istanbul, Dubai and Tokyo to name just a few. Each Madame Tussauds is home to local stars from their country as well as the biggest global names in the world. Each location also has its own theme which keeps things fresh and new, so if you're out and about and find yourself in a new city, why not take a look?  
Culture, history, fame, action – it's what we do!  Fun is infused into everything and there's nothing better than giving people memorable experiences in life. Still think we're just wax? Come and see for yourself. . .