Celebrating Emmeline Pankhurst this International Women's Day 
Wednesday 8th March 2023
International Women's Day, Feminism, Figure launch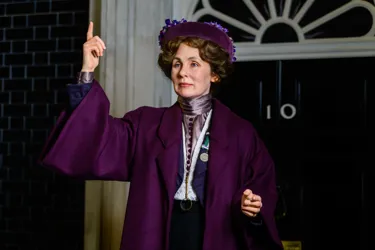 Emmeline Pankhurst this International Women's Day

 
International Women's Day is a globally recognised day, which celebrates the social, economic, cultural, and political achievements of women and aims to accelerate women's equality. This year's theme for IWD was all about embracing equity and to celebrate the day, Madame Tussauds London unveiled a new figure of Emmeline Pankhurst - a feminist trailblazer and total game-changer. 
For anyone who hasn't heard of Emmeline or doesn't quite know what she did or why her legacy is so important, this one's for you.  
Let's take a trip back in time and get into Emmeline's story, a story that changed British society forever... 
The story of Emmeline Pankhurst

 
Emmeline was born in Manchester during the summer of 1858 and came from a very large family. Her parents, Sophia and Robert Goulden, had 11 children and from a very young ages instilled in them an awareness of politics and culture. Both of Emmeline's parents had strong and radical political beliefs, which in time would go on to be an inspiration. Her father often campaigned against slavery and the Corn Laws in the early 1800s, whilst her mother was an extremely passionate feminist who would often bring her daughters to suffrage meetings.  
As Emmeline got older, she grew into a very intelligent, eloquent, and dedicated woman. She chose to get an education instead of solely preparing to be a wife and mother for the entirety of her life. In 1879, Emmeline married Richard Pankhurst, a lawyer and supporter of the women's suffrage movement. The two were deeply in love; their enthusiasm for gaining equal rights for women bonding them closely. Emmeline worked tirelessly for the next 2 decades. She formed the Women's Franchise League, which fought to allow married women to vote in local elections; ran as an Independent Labour Party candidate and became a Poor Law Guardian – regularly visiting the poorer female warehouse workers. She became particularly concerned about the way these women were being treated and it solidified her belief that women's suffrage was the only way these problems could be solved. Emmeline began organizing Sunday open-air meetings in the local park where she campaigned for women's rights, however the local authority declared these meetings illegal, and speakers began to be arrested and imprisoned.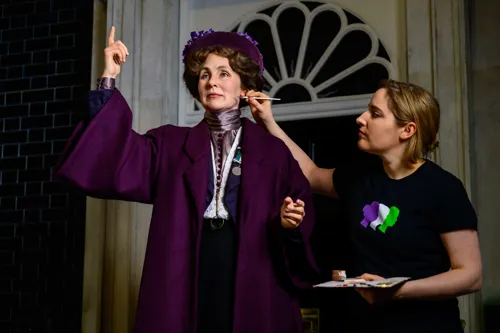 In 1898, tragedy struck, and Richard Pankhurst died age 64. This was a terrible shock for Emmeline and to cope, threw herself further into her work. In October 1903, she co-founded the more militant Women's Social and Political Union (WSPU). This was an organisation that gained a lot of national notoriety for its activities and demonstrations. They became known as a 'radical party', and often used extreme methods to get their message heard. Members were known to smash windows, damage public property and even start fires. Due to these violent methods, WSPU members became the first women labelled as 'suffragettes'. Many women got in trouble with the police and some were even sentenced to time in prison, where they were treated awfully. Many women went on hunger strikes during their imprisonment and in 1912, Emmeline Pankhurst went on her own hunger strike during a two-month prison sentence for throwing a stone at a window of 10 Downing Street. Eventually, the stories of the maltreatment of these women reached the newspapers, and in turn helped increase support for their suffragette movement. 
Soon after all this, the First World War began, and Emmeline realised fighting for women's right to vote would mean nothing if they had no country to vote in. She therefore encouraged WSPU members to put their demonstrations on hold and focus on the war effort. She called for women to take up roles in factories to support the men fighting in the war and many of them did as she said. In response to this, the government released all WSPU prisoners - a major victory for Emmeline and the WSPU.  
When the war ended in 1918, the government finally introduced the Representation of the People Act, which gave women over the age of 30 who owned property, the right to vote. Although Emmeline lived to see some women gain the right to vote, she died on 14 June 1928, just a few weeks before another law was passed, giving all women over the age of 21 the right to vote – the same rights men had. Which Emmeline spent her life fighting for.   
Legacy lives on...

 
Emmeline Pankhurst was a feminist trailblazer and society changer. Her dedication and sacrifice to the cause brought about immense social and political reform and changed the lives of all women throughout the United Kingdom.  
Our world and society are always changing, and it wouldn't be possible without people challenging the status quo and blazing a trail of change as they go. The fight for equity belongs to us all and although we now have many modern-day feminists using their platforms to campaign for transformation, there is still more work that needs to be done.
Watch feminist influencers Florence Given, Charlie Craggs and Ben Hurst discuss modern-day feminism below.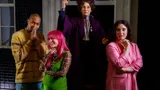 Madame Tussauds London celebrates the game-changers and rebel-rousers who bring positive change to the world around us. Keep your eyes peeled for more trailblazers appearing in our attraction very soon...