There's a LOT in a single ticket!
Monday 20th February 2023
Marvel, Awards Party, Chamber of Horrors, Family Trip to London, Impossible Festival, Marylebone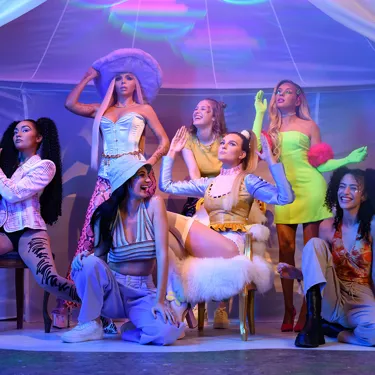 So January's finally over and you're looking forward to a fun-filled February with friends and family. There's lots to see and do in London but where do you get the most bang for your buck? It's no secret that we're all feeling the squeeze, so if you're looking for an immersive entertaining experience like none other, step inside the world-famous doors of Madame Tussauds London. Become a celeb for the day without breaking the bank! Here's everything that's included in your single ticket... 
3 floors, 8 zones and over 150 figures
First things first, we must warn you, the attraction is BIG. From the moment you step inside you'll be on the red carpet, surrounded by Hollywood A-listers and being stopped for pictures by the paparazzi! Moving from zone to zone and floor to floor, you'll hang out with Angelina Jolie and The Rock at our exclusive after party and star in your very own movie next to legendary director Steven Spielberg. Whether you want to be cast alongside E.T or Katniss Everdeen, we've got you covered.  
If sport is more your thing, you'll love our themed sports zone! Into boxing? Football? Cricket? Athletics? We've got the best sports people from around the globe all in one place, ready for a winning selfie with you. Break the world record with Usain Bolt, win the World Cup with Sir Bobby Moore or even smash a grand slam with Rafael Nadal – there's no competition!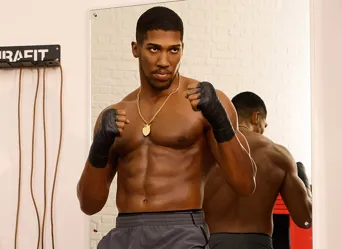 You'll want to make sure your vocal cords are warm before you get to the Impossible Festival because our global superstars will be ready to hit the stage and do a duet with you. Rock out with Freddie Mercury, sing a classic with Queen Bey or make a hip-hop hit with Drake!  We've got all the biggest names in music right now waiting to meet you. 
And if that wasn't enough, we're not done there. From Star Wars legends to the Marvel superheroes and even British Royalty, you'll come face to face with the biggest and most famous names on the planet right here. Everything you'll need to get your insta popping! 
Marvel-lous Marvel Universe 4D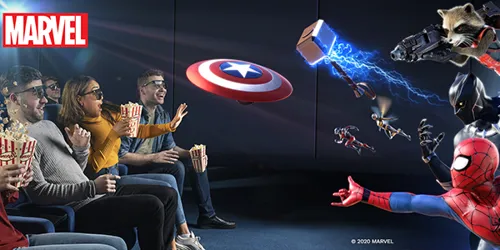 Whilst visiting Madame Tussauds London it won't just be amazingly crafted wax figures in front of your eyes, you'll also have the chance to enter the Marvel Cinematic Universe and see your favourite superheroes saving the world once again.  
Included in your ticket, you'll have access to our immersive 4D cinema experience which follows Captain America, Thor, Black Panther and the other Avengers battle the mischievous Loki once again. What is the God of Mischief up to this time? 
Walk into the theatre and feel the power of Earth's mightiest heroes from your seat!  Feel the wind in your hair, water on your face and see the jaw-clenching special effects jump straight out at you.  You'll have to be brave if you want to join the world of The Avengers…are you up for the challenge? Asssssemble! 
That's the spirit!

 
Wait.... You've never heard of our Spirit of London ride?   Where have you been?! 
After walking around our hall of fame, it's time to jump onboard the most iconic black cab in London and take a trip back through time to witness some of London's most defining moments.  Get a glimpse into what Henry VIII's Tudor England was really like, see the streets ravaged by the black plague and catch the moment the Great Fire engulfed the city in flames. Drive into the 1940s and listen to the familiar voice of Prime Minister Winston Churchill rallying the nation with his famous speech. Marvel at the bright lights and action of the swinging 60s in Carnaby Street as well as the vibrant colours and fashion of the 80s.  
Whether you're a born and bred Londoner or a tourist for the week, there's nowhere else in the world with a ride quite like this – see London like never before.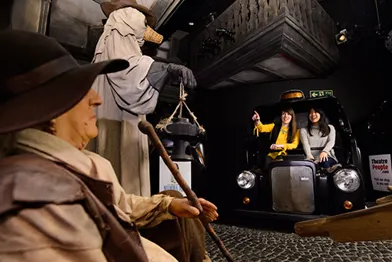 Chamber of Horrors

 
You've heard all about the rich and famous but what about the infamous… Intrigued in the darker sides of humanity? Then it's time for you to take a walk through our Chamber of Horrors and come face to face with criminals and their chilling crime scenes.  
Staying true to our founder, Marie Tussaud's original incarnation in 1818, the experience displays some of London's darkest criminals whose different crimes all had a significant impact on Britain's social and criminal history. From the Kray Twins to Jack the Ripper, the chamber is an opportunity to see some of the most infamous names in history.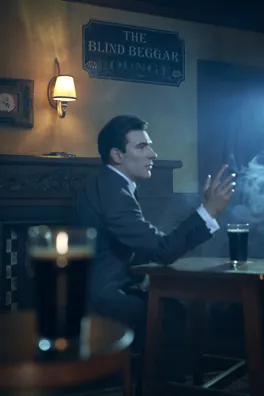 In addition to the figures, there are also historical true crime artefacts from the past 200 years on display here too. Catch a glimpse Mary Pearcey's pram and The Acid Bath Murderer's authentic suit and shoes...this experience is definitely not for the weak.  
Whew! That's a lot in just one ticket, right? There's nothing better than having memorable experiences in life without spending a fortune. If you're looking for exactly that, then you've come to the right place. Visit Madame Tussauds London, the home of famous fun where there's a lot in a single ticket!