What do you expect when you hear Madame Tussauds London..?
Thursday 28th July 2022
Marylebone, Music Festival Experience, Family Trip to London, Awards Party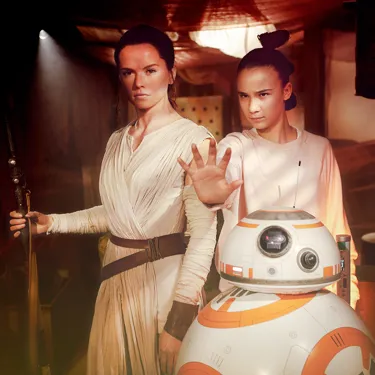 We all know that Madame Tussauds London is the ultimate home of famous fun around the world, but it's also the home of magical moments. Moments full of awe, wonder and surprise. There's nothing better than seeing guests visit the attraction and walk out completely amazed by what they've seen. We invited someone who has never been to Madame Tussauds London before, to go through the attraction as a guest and give their honest opinion about what they thought. Wondering if you want to step through our world-famous doors? Check out the review below. . .
MTL: What did you expect to see?
Guest: At Madame Tussauds London, I expected to just see wax figures of popular celebrities but my trip to the attraction really exceeded my expectations! As I walked around, I seriously felt as if I was seeing real stars eternally frozen on the red carpet, or like I was being transported to the movies that some of the figures were from.
MTL: What things are you able to do at MTL?
Guest: Well firstly, I entered into an exclusive Awards Party space surrounded by the BIGGEST A-lister names like Brad Pit and Nicole Kidman. You can go on stage and accept an Oscar and totally pretend you're a star of the silver screen! Around the corner is the more laid-back After Party section where The Rock and Priyanka Chopra-Jonas are hanging out in the coolest outfits.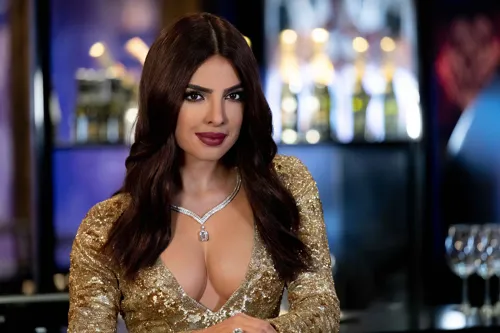 During my visit, I also went to the 'Impossible Festival' and got to see my favourite musicians rocking out next to other musical legends that otherwise would be impossible to see together, like Beyonce and David Bowie! The Impossible Festival was a great chance to grab a photo with iconic celebrities such as Ariana Grande, Rihanna and Taylor Swift. (Ari was without a doubt my fave!)
The World Stage part of the attraction, with all the amazingly dressed Royal Family figures, was super cool too. I got up close and personal with The Queen! It was also interesting to see what historic kings, queens and world leaders looked like face to face too. You're able to take a professional picture with our current Royal Family but don't worry, the staff are super friendly and help you get camera ready – thank God!
Then there's the Film zone with quite a few of our best-known movie characters such as E.T, The Terminator and the 'girl on fire', Katniss Everdeen. The Marie Tussaud History zone is really different to the other zones but it's where I learned all about the history of the founder of Madame Tussauds, as well as the process of creating wax figures. The artistry and skill that goes into each figure is really incredible and the attention to detail is insane!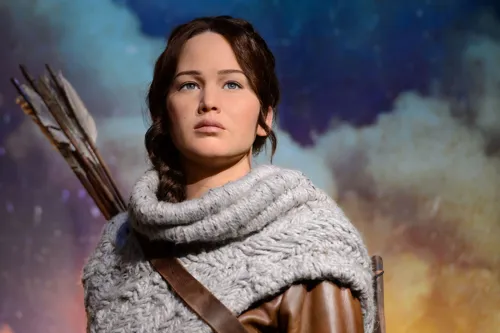 Lastly, I think a standout moment was the immersive Star Wars zone where I took pictures with the characters who are eternally immortalised in iconic scenes from the movies!
MTL: What were your top 3 favourite figures?
Guest: My favourites were Ariana Grande, Zendaya and Shahrukh Khan. Seeing them made me feel as if I was looking at the real person itself which would otherwise be an impossible dream.
That's another reason why a trip to Madame Tussauds London is such a worthwhile experience – it really allows you to be close to your favourite celebrities who you wouldn't encounter in real life and gives you the chance to take pictures with them dressed in some of their most iconic outfits!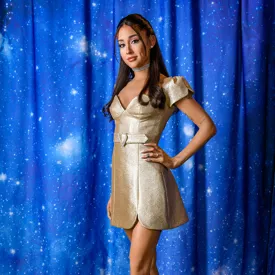 MTL: What surprised you?
Guest: One of the most surprising things that I found about Madame Tussauds London was seeing the wax figures of Bollywood celebrities like Shahrukh Khan and Deepika Padukone. These celebrities have starred in many of the movies that I have watched during my childhood and seeing them was like a dream come true.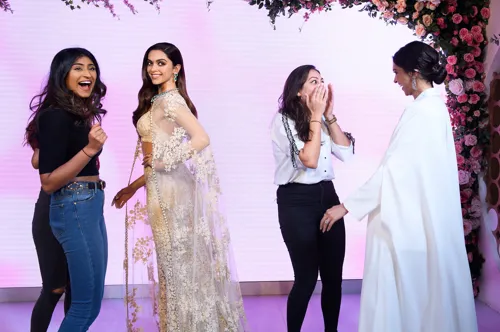 The Marvel zone was also another surprise for me. As a Marvel fan, seeing some of my favourite superheroes from the movies awakened my inner fan girl! Walking through the zone really made me feel as if I was a part of the Marvel Cinematic Universe fighting alongside the Earth's mightiest heroes.
MTL: What was your favourite zone?
Guest: The Impossible Festival music zone was definitely a favourite amongst visitors, and it was mine too! It was fun to see music legends of the past and present together in one place, from Taylor Swift to Stormzy and David Bowie. The Impossible Festival is the place for a photo op of you and your friends rocking out next to your favourite singers.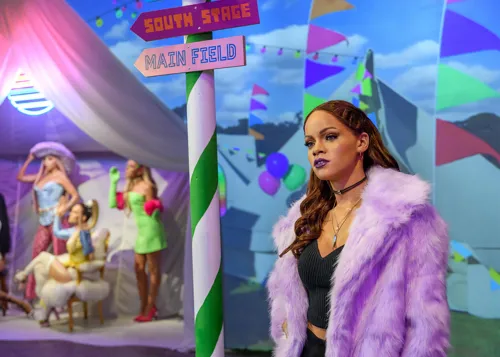 MTL: Any possible ideas for the future?
Guest: Introducing more zones that are based on movies or TV shows, like the Star Wars zone. Whilst I am not a fan of the movies, I was a fan of the zone and seeing famous scenes eternally frozen and captured so well. Having more zones like this makes visitors feel as if they are immersed into the set themselves and a star of the show alongside the characters.
You've heard it here first, we're the pros at transporting you to the centre of the action and to the best celeb moments of our time. So, are you ready to have your expectations blown away? Prepared to take centre stage and party with A-listers? Grab your tickets to our world-famous attraction now!