A FINE LINE OF FIGURES!
Wednesday 28th June 2023
Harry Styles Announced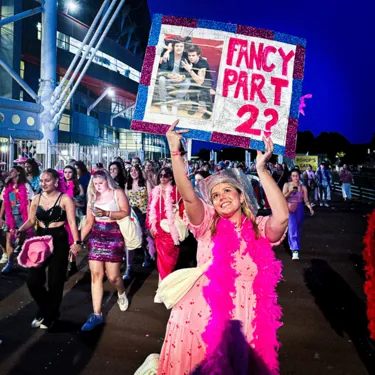 In news sure to set the heart of every superfan racing, we're excited to announce that we will be unveiling, not just one, but SEVEN brand new Harry Styles figures across the globe on 17th July.
With figures set to land in Madame Tussauds Hollywood, Madame Tussauds New York, Madame Tussauds London, Madame Tussauds Amsterdam, Madame Tussauds Berlin, Madame Tussauds Singapore and Madame Tussauds Sydney, the multi-launch is the biggest undertaken since our world-famous attraction launched Lady Gaga globally 12 years ago and stands as a real testament to Harry Styles' seismic star power.
Although we're keeping closer details on the looks under wraps until the mid-July global launch, we have revealed the seven figures will sport head turning looks from recent years, with iconic concert costumes, flamboyant tour outfits and red-carpet showstoppers all featuring in the stellar line up.
Keep your eyes peeled on Madame Tussauds social channels below for further updates.