And here we have... national treasure Sir David Attenborough unveiled by Madame Tussauds London!
Wednesday 4th October 2023
Sir David Attenborough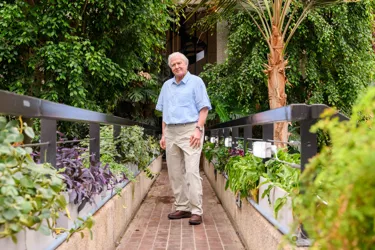 We're proud to unveil today, stunning shots of the latest famous face to be immortalised by our 260-year-old immersive attraction - the inspirational broadcaster, presenter, conservationist and British national treasure, Sir David Attenborough.
Carefully crafted by our incredibly talented team of artists using hundreds of reference photographs and hours of footage, Sir David's incredibly detailed and lifelike figure was spotted for the first time today in the Barbican Conservatory surrounded by 1,500 species of plants and trees, some of which are endangered and rare in their native habitat.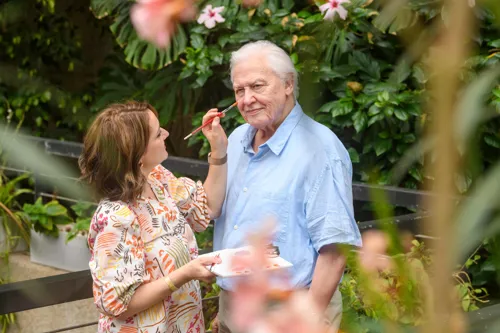 We are delighted to be paying homage to the now 97-year-old, Middlesex born biologist and natural historian, by immortalising him in our attraction's new, soon-to-be-revealed zone, where his likeness will take 'pride' of place alongside fellow icons that have shaped British culture including Princess Diana, Shakespeare, Stormzy, Lewis Hamilton and Emmeline Pankhurst. This is Sir David's second Madame Tussauds London figure, with the first launched in 1992 by the man himself.
Arriving at our attraction on Friday 20th October, just in time for October half-term, the British broadcaster and narrator of award-winning nature BBC programmes Planet Earth, Frozen Planet II, The Green Planet and Dynasties II, can be seen casually sporting his signature short sleeved light blue shirt, khaki-coloured chinos, brown shoes, and tasteful watch. Above all else, our Baker Street attraction has chosen to capture the natural historian's trademark inquisitive and kind expression.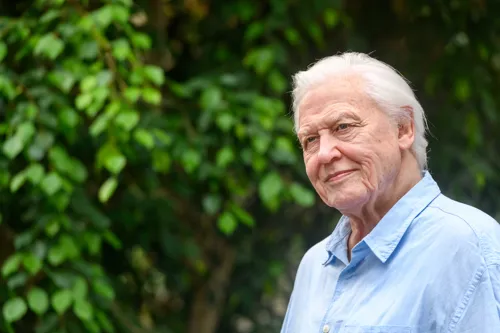 On Sir David Attenborough's arrival at the attraction, Tim Waters, General Manager at Madame Tussauds London, said: "Sir David Attenborough is a true national treasure and living legend. The king of the modern-day documentary, his voice is instantly recognisable by generations globally and our creation of a second figure 31 years later is testament to his enduring role in British culture. His work in the field of conservation is unrivalled and the immensely powerful mark he's made on millions of people, by bringing the wonders of the world into our living rooms, through his ground-breaking broadcasting is profound.
"Sir David is a cherished cultural British gem, admired worldwide and we know all of our guests, young and old alike will love getting the chance to meet the figure of the man behind that iconic voice."