Fans won't have to wait 'Years & Years' to meet Olly Alexander... He's soon to be immortalised at Madame Tussauds London!
Friday 15th September 2023
Olly Alexander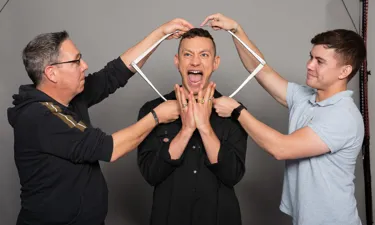 Fans will soon be even more Starstruck when visiting Madame Tussauds London, as we're proud to announce that the Years & Years singer and actor, Olly Alexander, is the latest star to be immortalised at our famous attraction.
The singer, actor, fashion icon and mental health and LGBTQ+ rights activist has risen to fame fronting Years & Years with chart-topping hits Starstruck, Desire, Shine and King - to name but a few. Our announcement comes just months after the star scooped a BRIT Billion award for surpassing a staggering one billion streams in the UK. As Years & Years, Olly's most recent album 'Night Call' reached #1 on the UK Album Chart.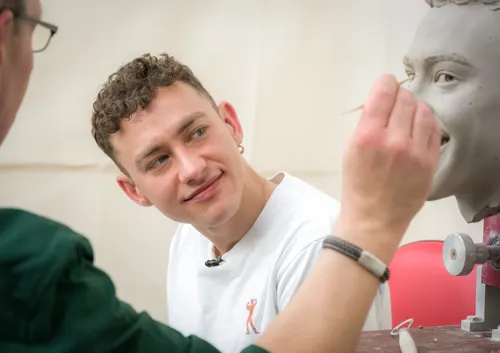 For his leading role as Ritchie Tozer in the critically acclaimed Russell T Davies TV drama 'It's A Sin', Olly was nominated for Leading Actor at the 2022 BAFTA Television Awards. The show went on to become one of Channel 4's biggest shows, breaking viewing on demand records and winning the Best New Drama prize at the National Television Awards as well as bringing the fight against HIV/AIDs back into the public conversation like never before with the Terrance Higgins Trust reporting record orders of HIV tests when the show broadcast.
The trailblazing star started working with our team of expert artists in September 2022, where they captured hundreds of precise measurements from head to shoes, clay moulds and reference photographs to ensure the likeness is the one they all 'Desire'. Fans can now get a sneak peek at the process and Olly's time with our studio experts thanks to behind the scenes video and imagery captured of Olly during the process.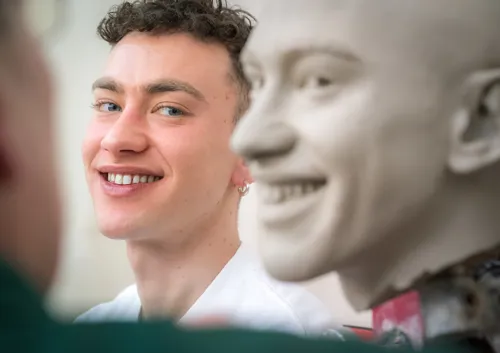 On being immortalised at the attraction, Olly Alexander said, "I'm completely overwhelmed and honestly in shock and disbelief to think I've been made into a figure for the iconic Madame Tussauds London! My brain simply cannot process it. Getting to be involved in the process was so cool and I feel very honoured to have been so lovingly sculpted into such a gorgeous figure - I've seen a sneak peek and I love it! I really can't wait to hang out with the other figures especially Freddie Mercury, ET and Beyonce."
Olly will take up permanent residence in our Baker Street attraction this October, where he will join fellow stars including the recently launched Harry Styles and other music icons such as Taylor Swift, Drake and Beyonce.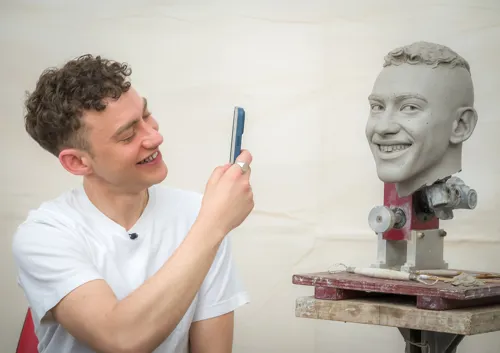 Tim Waters, General Manager at Madame Tussauds London, said: "We are over the moon to be launching Olly Alexander's first-ever Madame Tussauds figure. He's transforming the music landscape for artists and fans alike and his powerful role in 'It's a Sin' has left a real legacy of positive change for the LGBTQ+ community and beyond. It'll be the only place in the world that fans will be able to come and see his likeness."
"We're having the best time working so closely with Olly on his figure, his energy and creative spirit is contagious, the hardest part of the process has been settling on which of his showstopping outfits to style his figure in!"
Fans should keep an eye on Madame Tussauds London's social channels for more news on Olly Alexander's arrival this October.