Goodness May! Theresa May joins our World Stage
Wednesday 8th November 2017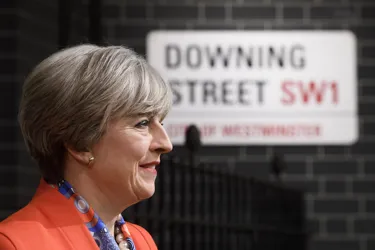 8 November 2017. Today we unveiled our new wax figure of British Prime Minister, Theresa May, who will now reside in the attraction's Downing Street set next to fellow world leaders, including US President Donald Trump and German Chancellor Angela Merkel.
Our talented sculptors have been hard at work creating this impressive figure, which depicts the Prime Minister stepping out in front of the famous Number 10 doorway. The figure can be seen wearing one of May's most headline-grabbing outfits, donated and fitted by British designer, Amanda Wakeley. The red power suit donned by May on election night is also synonymous with her first official meeting with Trump.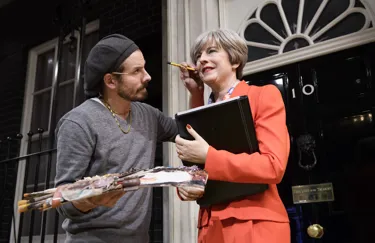 Visitors will be able to grab a selfie alongside May from this weekend onwards, posing in front of the famous Number 10 doorway, as she makes her official entrance to Madame Tussauds London on Friday 10 November. 
Edward Fuller, General Manager of Madame Tussauds London, said: "Whilst there may be no end in sight to Brexit talks, it has only taken our highly talented team of sculptors four months to create this phenomenal likeness of Theresa May. 
"Mrs May is set to leave a lasting impression on British politics, and I'm confident the same will be said about her figure and our visitors. It's clear the next few months aren't going to be easy as she guides our country through some difficult decisions, but whilst her policies may be questioned we can guarantee our wax figure of the Prime Minister is most definitely strong and stable."
#WaxPM