Holmes comes home to Baker Street

We're bringing the ever-fascinating world of fictional detective Sherlock Holmes vividly to life this summer, in a groundbreaking UK visitor attraction first. Opening permanently will be an innovative theatrical live walkthrough adventure – The Sherlock Holmes Experience – and a limited-run evening show-cum-investigative challenge - The Game's Afoot.        
Both experiences are being created in partnership with the internationally acclaimed and Olivier nominated creators of Alice's Adventures Underground, Les Enfants Terribles, with regular collaborator and producer, Emma Brünjes, known for their uniquely innovative and visually astonishing storytelling style.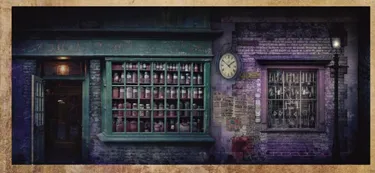 The Sherlock Holmes Experience
The Sherlock Holmes Experience will invite visitors to enter the mysterious world of Sherlock Holmes in a walk through adventure staged in the atmospheric basement of the Marylebone attraction. 
Visitors get to 'don' the great detective's deerstalker to help Dr Watson find the enigmatic Sherlock in an interactive theatrical experience fusing storytelling; multi textured theatrical sets, illusion, actors, sound effects and spectacle. The gripping journey will transport visitors to some of the most famous places and moments from the popular stories – including the detective's eclectic drawing room, along lamp lit Victorian streets, to the dark moors where the infamous 'demon' hound lurks and finally to an unforgettably dramatic 'watery' conclusion….
A permanent addition to Madame Tussauds London, the experience opens on 15 July 2016. The last daytime show will run at 6.05pm.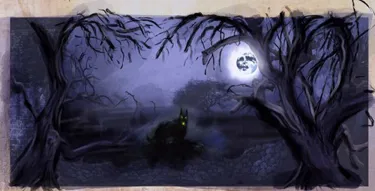 The Game's Afoot – evening show
In separately ticketed evening shows, The Game's Afoot, visitors play detective and are tasked with using their powers of deduction to solve a criminal case worthy of the great detective himself. 
In this free roaming investigation with rich sets and multiple actors, each audience member will enjoy their own unique experience - creating their own trail and making their own deductions through following a series of individual clues written, hidden in objects or played out by actors. The events run for around an hour and end with a themed bar. They are for visitors aged 16+ and will run 6 nights a week from 14 July for a limited summer season.
Emma Brünjes, said: "The opportunity to explore the extraordinary storytelling world of Sherlock Holmes is hugely exciting and a perfect platform for the original and innovative spirit of Les Enfants Terribles. We hope to delight audiences young and old, from the UK and all over the world, with our reimagining of the enigmatic detective's universe – and are delighted to have the opportunity to give Holmes a stage so near his fictional roots in Baker Street."
 For tickets to The Game's Afoot - evening show, follow the link below: