John Boyega Unveils Madame Tussauds London Figure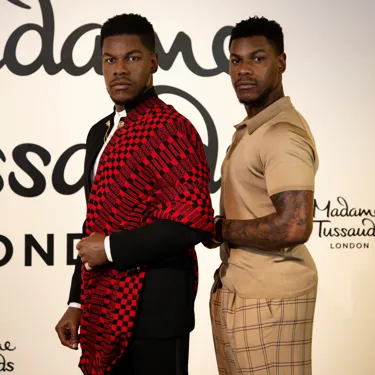 Peckham-born actor and producer, John Boyega, was joined by family and friends for special moment here at Madame Tussauds London.
We hosted some very special visitors as Golden Globe winner John Boyega was joined by his nearest and dearest to unveil his first-ever figure.
Boyega's figure is the result of a close collaboration between our artists and the actor who was completely involved in the creation process, attending multiple sittings and finessing each detail with our team. Watch the moment he met his figure alongside his friends and family here: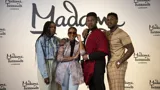 Originally announced to mark the BAFTA award winner's 30th birthday back in March, Boyega's figure stands red carpet ready in an outfit designed especially for Madame Tussauds London by his designer sister, Grace Boyega. Emphasising John's fashion credentials, the styling reflects the Small Axe star's love of slick tailoring and his West African heritage and culture, something he is incredibly proud of.
On sharing the unveiling of his Madame Tussauds London figure with his family and friends, John Boyega said, "First of all, I didn't know my head was that big, which is something to take in, but to see my figure in the flesh is ridiculous. I'm happy to be here and lucky to be in a position to be celebrated this way. Actors' awards are nice, but getting a figure at Madame Tussauds London means you're doing something right.
"The styling of my figure was really important to me, and I saw this as an opportunity for my sister, Grace, to come in and create something for the Madame Tussauds London team that merges my love of a good, fitted suit with the beautiful materials that represent my West African culture, and this outfit epitomises me perfectly. It's snazzy."
Boyega's figure takes up permanent residence in our Awards Party zone alongside fellow A-listers such as Dwayne Johnson, the Beckhams, Benedict Cumberbatch, Zendaya and Helen Mirren from Friday 17th June.
Book your tickets here.