Katniss Everdeen announced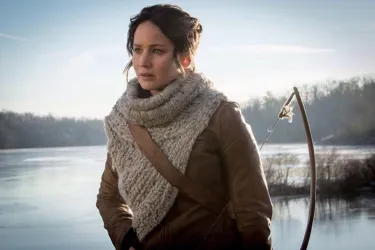 We can reveal that Katniss Everdeen, protagonist of the worldwide phenomenon, The Hunger Games franchise, will become the newest figure here at Madame Tussauds London this month following the release of The Hunger Games: Mockingjay - Part 1.

We are going to launch three wax likenesses of Katniss, portrayed by Academy Award® winner Jennifer Lawrence, worldwide. The figure will feature in an immersive setting here in London, as well as at our New York and Hollywood attractions.

The figure here in London will be portrayed in Katniss' hunting outfit, which she wears in the second installment of the franchise, The Hunger Games: Catching Fire. Teamed with her iconic brown leather hunting jacket, are dark charcoal trousers, knee-length tie-up leather brown boots, plus brown leather quiver (arrow bag) and trademark bow. Her hair will by styled in her iconic braid.