Katrina Kaif announced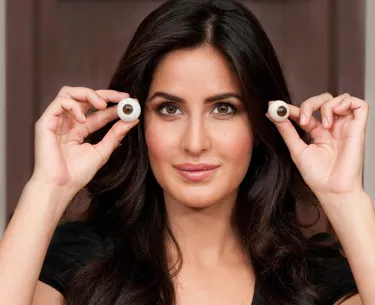 After winning a public vote for fans to choose the next Bollywood actress to be featured here at Madame Tussauds London, we can confirm that Katrina Kaif will be joining the A-list line up next year.

"Our first Bollywood figure was decided by public vote when veteran superstar, Amitabh Bachchan, was portrayed in 2000," commented Nicole Fenner, our PR Manager. "Now, almost fifteen years and seven wax figures later, the fans have once again decided on who they want to see here - after a very close contest*, Katrina Kaif will be the next Bollywood start to join our line up. We are delighted she has agreed to work with us to create her wax likeness and look forward to revealing the figure to the public in Spring 2015," Nicole continued.
Katrina Kaif, said: "I am extremely excited that Madame Tussauds London will be creating my wax figure and the fact that fans were involved in the decision makes it even more special. It's an amazing honour to be asked and to be featured alongside icons of the Indian film industry is humbling. I can't wait to start work on the creation now and to meeting myself in wax next year!"

Katrina has collaborated closely with our sculptors and artists to decide a dancing pose and outfit for the figure, having given a sitting in Mumbai where all the measurements required to create an accurate likeness were gathered. A team of 20 artists will work on the figure, which will cost £150,000 to produce, and completion is scheduled for Spring 2015 when it is hoped Katrina will unveil the figure herself here at our London attraction.

We have worked closely with the Indian film industry over the last fifteen years and our Bollywood area here in London is one of our most popular, featuring figures of Shah Rukh Khan, Aishwarya Rai, Hrithik Roshan, Salman Khan, Amitabh Bachchan and Kareena Kapoor in a colourful, themed set. Since the introduction of the first Bollywood film star, Amitabh Bachchan in 2000, Asian visitors to the attraction have increased and the Bollywood factor has spread worldwide with a number of our Madame Tussauds attractions around the world featuring Indian film stars.

Andre Timmins, Director of the International Indian Film Academy, added: "We are proud to have had an association with Madame Tussauds since the inception of IIFA in London in 2000. This relationship and association with the Bollywood wax figures over the years with our support has been great. In particular with IIFA travelling the world raising the outreach of Indian cinema internationally, we feel it has contributed to the popularity of the figures and we are confident that this will be enhanced with this latest addition of Katrina Kaif."

*The Anglo-Indian actress and model won a hotly contested poll, conducted from July 30 to August 1, 2014, via this website and in collaboration with Panjab Radio - more than 225,000 votes were cast.