Kim Kardashian Announced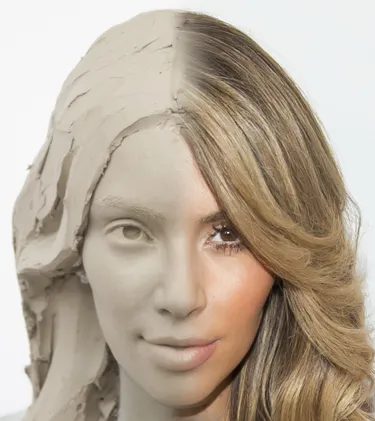 We can reveal that we're creating the very first 'selfie taking' wax figure of the Queen of the craze herself, Kim Kardashian. Kim will be portrayed in ultimate selfie pose complete with trademark pout, arm extended and mobile phone poised to capture that perfect picture. You'll be able to slide up beside her, strike your own pose and press the button.

"When we were thinking about how we should portray Kim here at Madame Tussauds London it quickly became obvious it HAD to be taking a selfie", explains Edward Fuller, General Manager here at Madame Tussauds London. "But we wanted to get fans involved too, so the idea developed further. Kim's figure will be holding a functioning mobile phone so guests can really step right into HER selfie. All they need to do is make sure their pouts measure up and press the button. They can then be the proud owners of their very own Kim Kardashian selfie, as well as taking their own versions with their own phones," he added. 

The figure will be featured in a special setting paying tribute to Kim's '3 image rule', which dictates you should never take more than three images in the same location. A constantly changing backdrop will ensure guests don't fall foul of that rule.

Kim's 'selfie taking' figure will be unveiled in early July when the star herself will be in the second trimester of her second pregnancy. The reality star's figure, however, will portray her pre-pregnancy curves, showing off her assets to full effect in a trademark skintight dress.