Kylie Minogue pays us a festive visit!
Tuesday 8th December 2015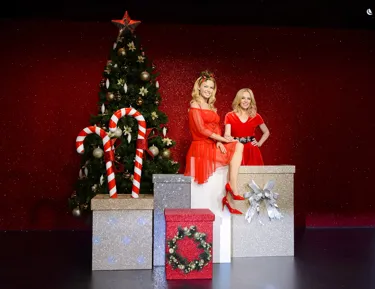 We've declared a Kylie Christmas as the world famous singer's wax figure takes centre stage in a special seasonal set. And to celebrate the festive season, the legendary pop sensation, who is spreading her own Christmas sparkle with her new Kylie Christmas album, paid us a visit to meet her wax figure for the very first time.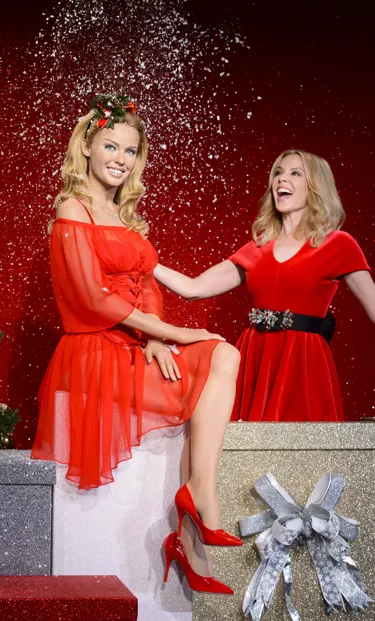 Dressed in a replica of the outfit donned on the album cover, the stunning figure, which first featured in the attraction in 2007, is perched atop a pile of giant Christmas presents with a spectacular sparkly Christmas tree in the background. Guests can join her in the set, sitting on their own gift box for a unique selfie with the much loved songstress. 
Kylie has a long association with Madame Tussauds and this figure is the fourth she has had at the attraction. However, the last time she came face-to-face with herself in wax was at the unveiling of her second figure in 1998. She gave herself the thumbs up then and was similarly impressed with her current likeness. 
Kylie commented, " Wow, I just need to have a look at myself. I've been in this situation before and I thought I'd be cool but it is just such an honour. I think she looks great." 
We are very excited to welcome Kylie to Madame Tussauds London this morning. She is one of the most popular personalities here and has been since we introduced her first figure - which is a testament to her prolific career and extraordinary popularity. I can't think of anyone better to be our shining Christmas star than Kylie and we know our guests will appreciate the opportunity to capture a unique seasonal moment with her.