Summer exclusive! Madame Tussauds London welcomes fashion muse and starlet, Zendaya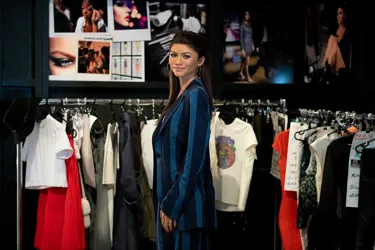 Our catwalk is set to dial up the style stakes this summer as fashion QUEEN and Hollywood starlet Zendaya arrives for an exclusive 11-week residency, kicking off from tomorrow (Fri 12th July).
Marking the first time the American actress' s likeness has appeared here, Zendaya's figure is rocking pieces from TommyXZendaya – her celebrated collaboration with Tommy Hilfiger and donated by the label itself.
While Zendaya herself is a Fashion Week regular, her fans can now strut their stuff on the Madame Tussauds London catwalk alongside her or hang out backstage in our immersive Fashion Week zone. Actors will play the role of larger-than-life stage managers, encouraging guests to sashay down the runway and perfect their fiercest poses for the gram. 
Guests can join Zendaya's figure in Madame Tussauds London's Fashion Week zone until the end of September.