Monstrous delivery arrives at Madame Tussauds London!
Tuesday 21st February 2017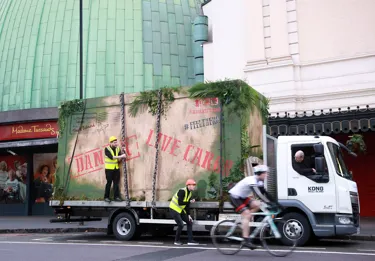 Today, Madame Tussauds London signed for a monstrous delivery that is set to be a roaring success at the iconic attraction, with the arrival of a larger than life Kong: Skull Island experience. In partnership with Legendary Pictures and Warner Bros. Pictures, Madame Tussauds London and Madame Tussau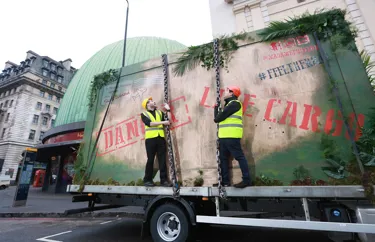 Guests can expect to embark on an adventure deep into the tropical environment of the infamous Skull Island, where they will be challenged to evade the traps of colossal petrifying spiders and uncover artifacts from the film.  As they journey through the secluded bamboo jungle, they will be joined by a new wax figure of Captain James Conrad, played by British actor Tom Hiddleston in the upcoming film, before coming face to face with the enormous breathing, blinking, snarling and roaring mystical monster himself. 
The enormous animatronic Kong head, made from 64 square metres of specialist faux hair, took 72 days to build and create by 33 team members. Each movement of the head uses state of the art pneumatic controls which was designed specifically for Kong. The system precisely controls the pressure and flow of air to recreate life like facial movements, grunts, snorts and roars made by the ferocious beast. Delivered via a 20ft crate on a flat-bed lorry in the early hours of this morning, the experience will be unveiled in Madame Tussauds London in March 2017 in conjunction with the global launch of Kong: Skull Island.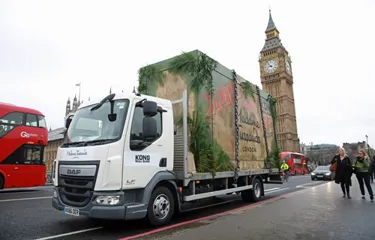 Edward Fuller, General Manager at Madame Tussauds London, said: "Creating such a large and life like animatronic figure is a first for the attraction and we cannot wait to share it with our visitors. The experience will transport guests who dare enter to the islands of the South Pacific and give them a chance to embark on their own mission of discovery. Alongside our first wax figure of Tom Hiddleston, as Captain James Conrad, they'll be able to feel the roar of the king of the jungle."