New figure of General Secretary Xi Jinping joins world leaders at Madame Tussauds London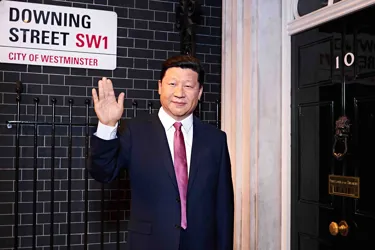 Madame Tussauds London has this week unveiled the newest figure in the attraction, General Secretary of China, Xi Jinping.
General Secretary Xi Jinping has held office as the 7th President of the People's Republic of China since November 2012 and now visitors to the world-famous attraction will be able to see him immortalised in London alongside fellow politicians such as Prime Minister Theresa May.
Steve Davies, General Manager at Madame Tussauds London, said:  "We have a long history of representing a true cross-section of famous faces that are making an impact on the world. The arrival of General Secretary Xi Jinping's new figure will boost our World Leaders area for the thousands of international guests we welcome to Madame Tussauds London each year.