The wait is over as Olly Alexander's figure is unveiled at Madame Tussauds London
Thursday 19th October 2023
Olly Alexander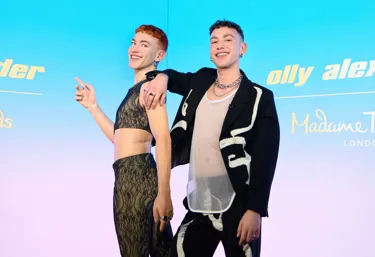 Years & Years singer and It's A Sin star, Olly Alexander, unveiled his first-ever Madame Tussauds London figure at an exclusive event for his nearest and dearest, before the hotly-anticipated figure makes its arrival in our world-famous attraction on Friday 20th October.
The trailblazing star, style icon, and mental health and LGBTQI+ rights activist started working with our expert artists in September 2022. Since then, the star has scooped a BRIT Billion award for surpassing a staggering one billion streams in the UK, and headlined a number of festivals including Mighty Hoopla 2023.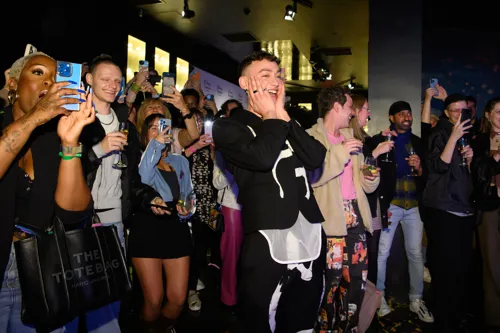 Olly's stunningly lifelike figure was unveiled in a dramatic curtain drop moment as part of an intimate, closed event held for 50 of the star's family and friends at the Baker Street attraction. 
On being immortalised at our attraction, Olly Alexander said, "I had the time of my life meeting my figure at Madame Tussauds London! It's an overwhelming feeling to be immortalised in this way amongst so many incredible people. Getting to unveil myself with my closest friends and family was truly an extraordinary experience, I'll never forget this moment!"
Olly's new figure pays homage to his empowering BRIT Awards 2021 performance alongside Sir Elton John. Olly donated the original outfit from the iconic performance, created by celebrated designer Harris Reed, which emphasises the star's fashion credentials. The black crystalised lace crop top and flare co-ord is accessorised with creeper platform shoes, drop earrings and standout silver chunky rings. Fans will notice the look is completed with the star delicately shaved into the figure's striking red hair and Olly's famous tattoos, each meticulously hand-painted by Madame Tussauds London's artists.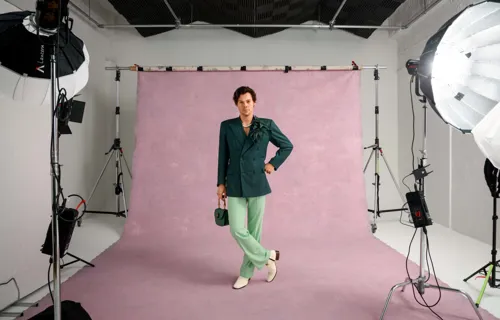 Bow Plant, Senior Performance Manager at Madame Tussauds London, said: "Working with Olly has been a dream and from the moment we met him he's been fully invested in the process. We've really seen what he's known for – his enthusiasm, kindness and creativity – shone through and it was important for us to capture that boundless energy and spirit in his figure."
Vicki Yates, Olly's mum, said: "There have been many 'wow' moments in Olly's life but this is really special. Having a figure at Madame Tussauds London is symbolic, it means so much to Olly, its proof you've really landed. To me, the figure itself is breathtaking. The artists have caught his spirit, his soul. It's so powerful, just like him."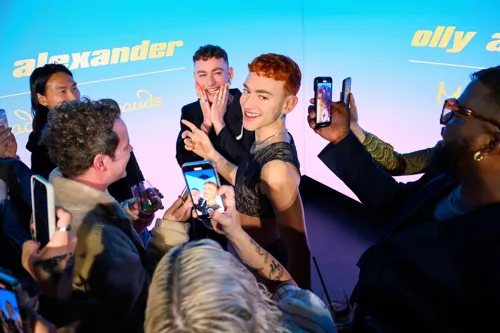 Olly's figure is the latest addition to newly-launched Culture Capital zone, and will Shine alongside fellow icons that have shaped British culture including Princess Diana, Shakespeare, Stormzy, Sir Lewis Hamilton and the newly-unveiled, Sir David Attenborough.
Tim Waters, General Manager at Madame Tussauds London, said: "Olly's superpower is his authenticity. Everything he does, whether his music, acting or activism, is all about upholding LGBTQI+ stories and through his vulnerability gives his fans the courage to be their true authentic selves. It has been wonderful to see how excited fans are to meet the finished figure ever since we announced him – and we're honoured to be able to celebrate Olly and everything he stands for in the attraction."