Warcraft Experience launched by movie cast and director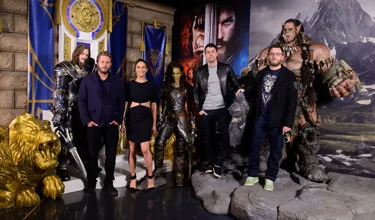 Stars of new movie, Warcraft, launched one of Madame Tussauds' most epic experiences yet, as three of the main characters from the highly anticipated film were immortalised in the famous attraction.
Travis Fimmel (Lothar), Paula Patton (Garona) Toby Kebbell (Durotan) and Director Duncan Jones revealed their stunning figures to fans who were given a sneak peak of Warcraft – The Madame Tussauds Experience, which opened today (27.5.16) at the London and Berlin attractions.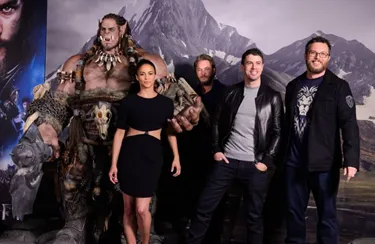 Developed in close collaboration with Legendary Pictures and WETA Workshop, the experience brings to life the characters in impressive sets recreating the elegant Kingdom of Stormwind and the landscapes of Azeroth, both of which feature prominently in Duncan Jones' new movie, released next month. In addition, fans will be able to immerse themselves in the fantastical worlds featured in the film, in a groundbreaking virtual reality experience.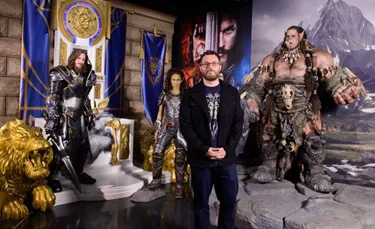 The characters, loved worldwide by fans of the game, World of Warcraft, have been painstakingly created for the experience, which launches in London before travelling to various Madame Tussauds attractions worldwide. Knight champion Lothar (Travis Fimmel), in full battle armour, will be joined by the towering figure of Orc warrior Durotan (Toby Kebbell).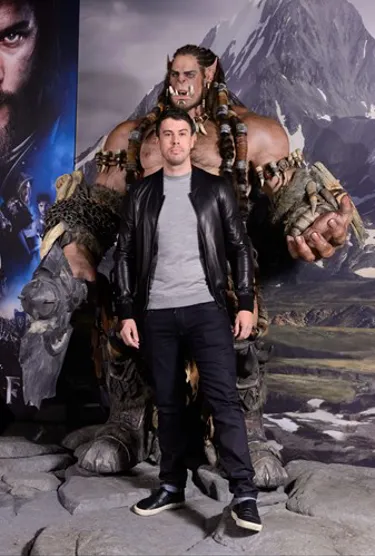 The 130kg likeness, standing over 7ft tall, based on Kebbell's motion capture performance, has been created specially by the film's five-time Academy Award®-winning concept design studio, WETA Workshop, in New Zealand, using over 90 silicone moulds to create the body and costume, and yak hair to bring to life the character's iconic locks. Garona (Paula Patton) has been created exclusively for the Madame Tussauds Berlin attraction - which will also feature its own figure of Lothar - joined the other characters today for the launch in London.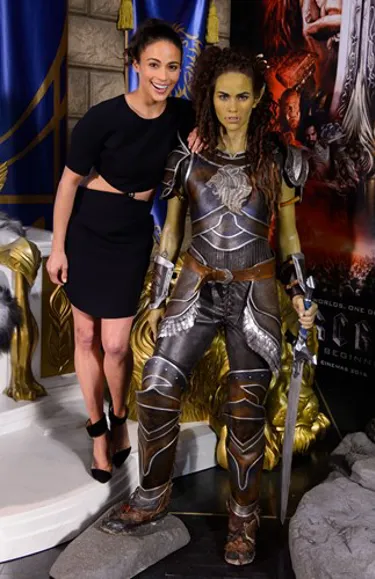 Visitors to Warcraft – The Madame Tussauds Experience will have the chance to stand with Lothar, hero of the Alliance, in the elegant Stormwind throne room, the seat of power in Azeroth. Flanked by golden lions that symbolise the lion-hearted courage of the realm, alongside the royal blue banners of Stormwind's military might.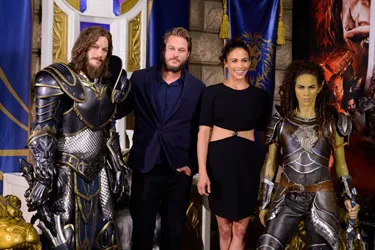 In addition, Durotan, chieftain of the Frostwolf clan, stands in the hasher landscape of the wind-swept Blackrock Valley, the Orc warrior's first meeting place with King Llane, leader of humanity, brought together by Garona who translates during the tense exchange. There will also be the chance for guests to immerse themselves in this world via an exciting virtual reality experience. The permanent Madame Tussauds Berlin experience will also feature figures of Lothar and Garona placed either side of the epic recreation of the elegant Stormwind throne room.