Zoe & Alfie announced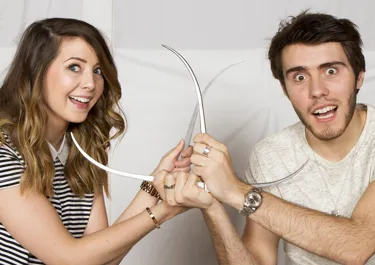 Alfie Deyes and Zoe Sugg, two of the UK's most influential YouTube stars, will be joining Madame Tussauds London later this year, reflecting the popularity of this new genre of celebrity. They will be featured in the epicentre of their vlog-sphere, their spare bedroom, as they lounge on the bed uploading to their channels.
The stars are closely involved with the creation of their wax figures and gave their first sitting for our sculptors in London on Monday 13th April. To ensure the set is as true to life as possible, the pair will also input on styling and donate their own clothes for their wax figures to wear.