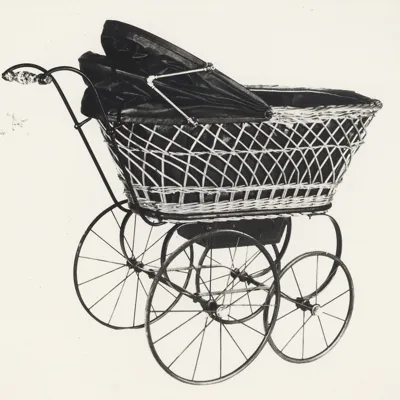 Pearcy's crime...
In summary: In a fit of jealousy Mary Eleanor Pearcy murdered the wife and child of her lover Frank Hogg, transporting the bodies at night to two locations in Hampstead in this very pram. The pram was found alongside the body of Baby Hogg by the police.
Madame Tussauds acquired a number of Mary Eleanor Pearcey's personal items and furniture from her directly, including the rocking chair and mangle from the kitchen where she murdered Mrs and Baby Hogg.
The pram, and a number of other items in the collection, including photographs of the victims, are thought to have been purchased from Frank Hogg following the trial.