Madame Tussauds, Awards Party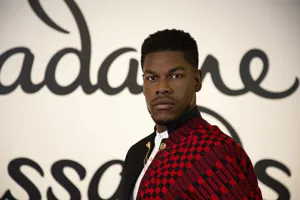 Did you know...
Boyega's figure stands red carpet ready in an outfit designed especially for Madame Tussauds London by his amazing designer sister, Grace Boyega.
His styling reflects the star's love of slick tailoring and his West African heritage and culture, something he is incredibly proud of.
To launch and celebrate his figure, we hosted John's nearest and dearest in the attraction to get a sneak peek at his figure!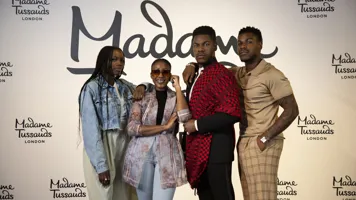 John meets John
On sharing the unveiling of his Madame Tussauds London figure with his family and friends, John Boyega said, "I'm happy to be here and lucky to be in a position to be celebrated this way. Actors' awards are nice, but getting a figure at Madame Tussauds London means you're doing something right."