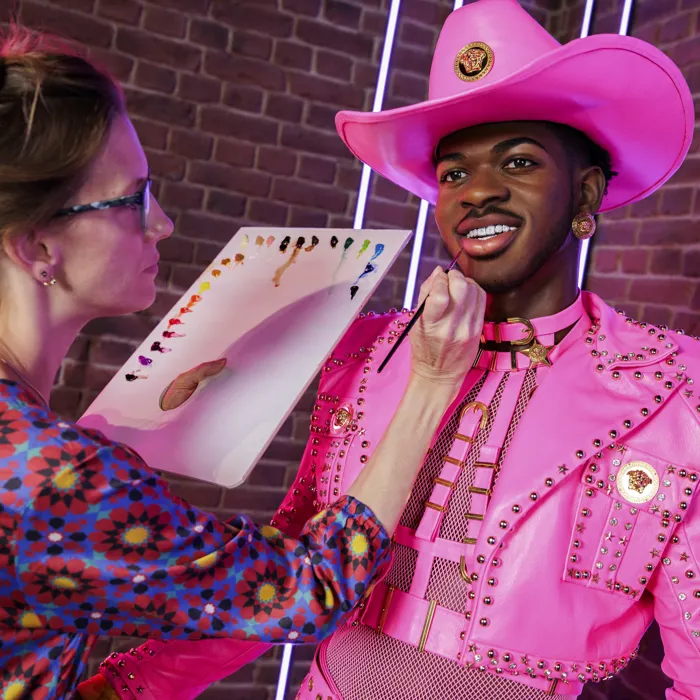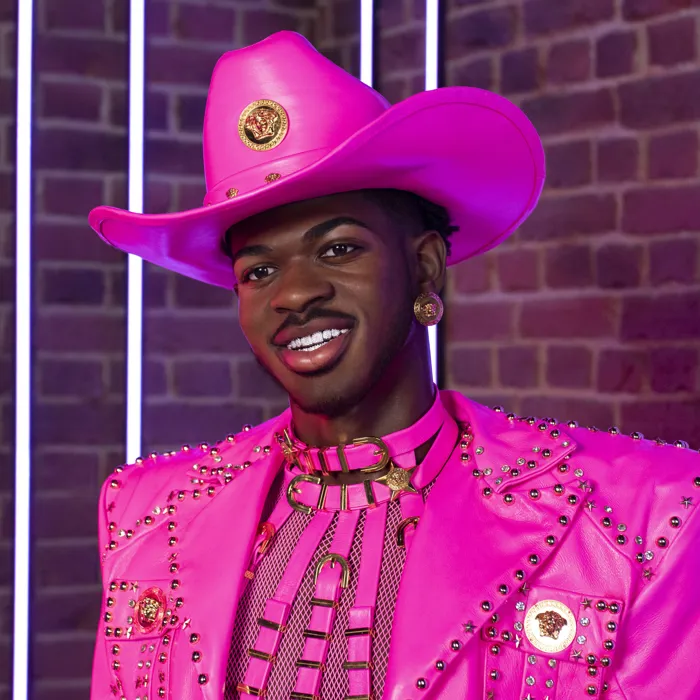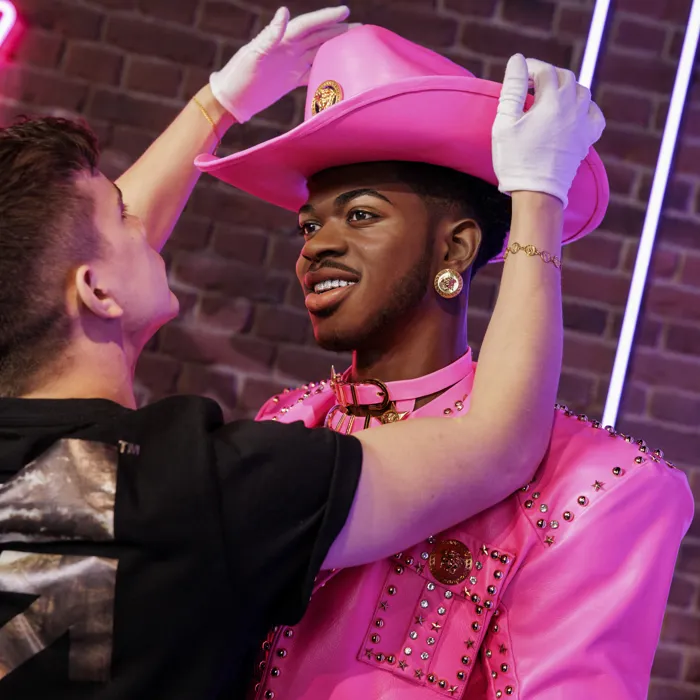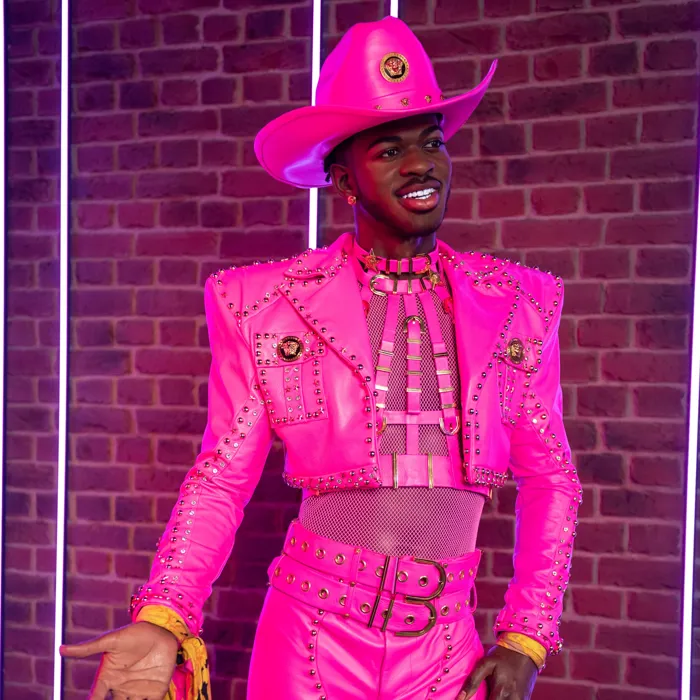 From Old Town Road to Stardom
Lil Nas X's real name is Montero Lamar Hill. Montero's stage name "Lil Nas X" is a tribute to the legendary New York rapper "Nas".
Lil Nas X rose to prominence with the release of his country rap single "Old Town Road", which spent 19 weeks atop the U.S. Billboard Hot 100 charts, making it the longest-running number-one song since the chart first debuted in 1958.
On June 30th 2019, the last day of Pride Month, Lil Nas X came out publicly as gay. Since coming out Lil Nas X has gone on to become the first openly LGBTQ+ black artist to win a Country Music Association award and the first openly LGBTQ+ person to win an MTV Video Music Award for Song of the Year.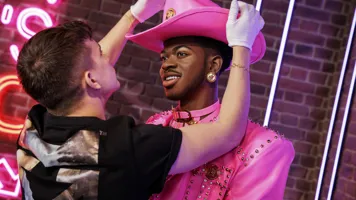 Madame Tussauds & Lil Nas X
Lil Nas X's figure is styled in a custom-made recreation of the stunning hot pink Atelier Versace cowboy outfit the star wore to the 2020 GRAMMY Awards.
His new London figure marks the second time Lil Nas X has been immortalised at Madame Tussauds, with his first figure launching in September 2022 at Madame Tussauds Hollywood, wearing his iconic gold Versace suit armour from the Met Gala.
Lil Nas X made a personal request for his figure to include his sparkling iced-out grillz, custom-made by Alligator Jesus especially for the figure, marking it the first figure at Madame Tussauds London to feature diamond grillz!
Since a child, Lil Nas X has been into music. In an interview with Rolling Stone, he admitted that while in grade school he played the trumpet.