Madame Tussauds, Culture Capital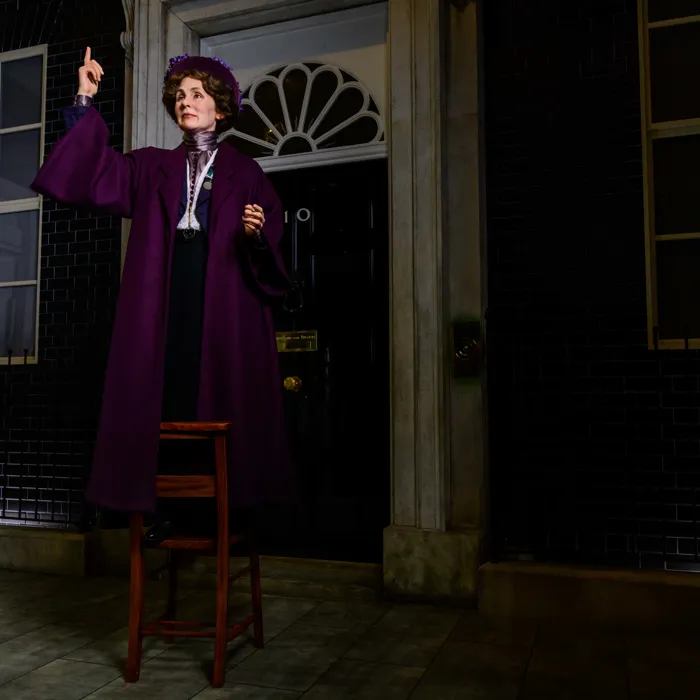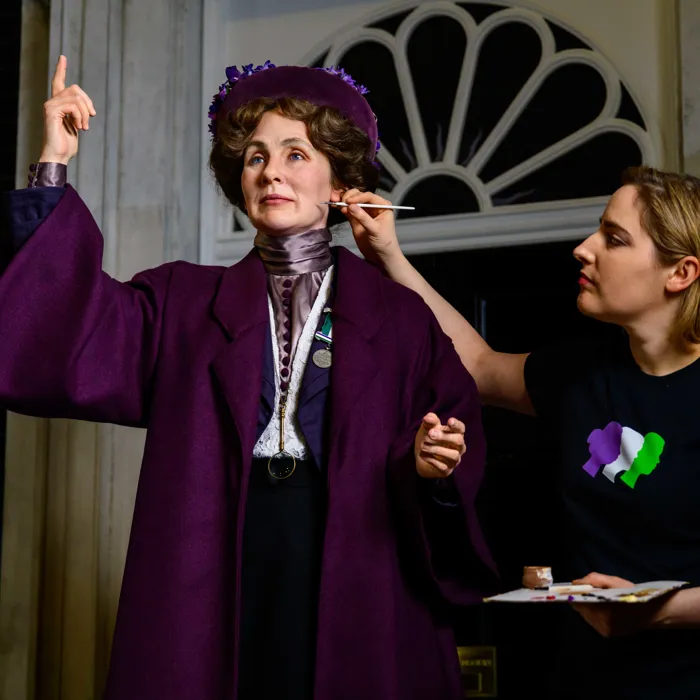 About the famous figure
In 1903, she founded the Women's Social and Political Union (WSPU), which became a leading militant suffrage organization.

She was a key figure and orchestrator of the Suffragette movement and was instrumental in helping women win equal voting rights to men in the United Kingdom. 

Pankhurst and the WSPU advocated for women's right to vote through direct action and civil disobedience, including hunger strikes and property damage.

She was imprisoned numerous times for her activism and was known for her resilience and determination.

Pankhurst's motto was "Deeds, not words," emphasizing the need for active protests to achieve women's suffrage.

Emmeline's figure is dressed in the Suffragette movement's colours: green, white and purple. Take a look at her hunger strike medal on her lapel!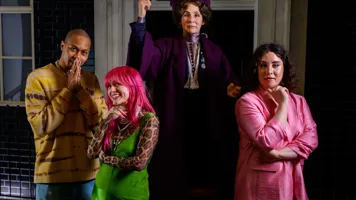 Madame Tussauds London & Emmeline Pankhurst
Emmeline Pankhurst's figure arrived in time to celebrate International Women's Day!
For the launch, her figure was joined by modern-day feminist activists Florence Given, Charlie Craggs and Ben Hurst who discussed Emmeline's legacy, feminism today and what work still needs to be done. 
This isn't Emmeline Pankhurst's first figure, we previously featured her in a Suffragette tableau in 1908!
Explore our areas
Use the interactive map to find your way around Madame Tussauds London
For more information on this year's International Women's Day click here