Madame Tussauds, Culture Capital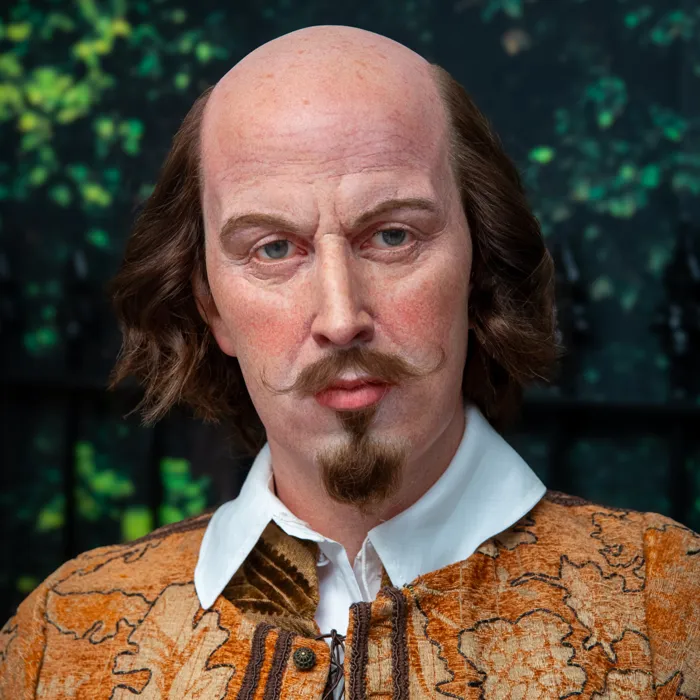 About the famous figure
Shakespeare is known for coining and popularizing numerous words and phrases in the English language. It's estimated that he introduced over 1,700 words and expressions into English, adding to its richness.

Some scholars and theorists have proposed that Shakespeare may have used a pen name or pseudonym to publish his works, sparking debates about authorship. The most famous alternative candidate is Sir Francis Bacon.

Shakespeare's legacy as the "Bard of Avon" endures to this day, with his works celebrated for their insight into human nature, enduring relevance, and profound impact on literature and the arts.

Shakespeare's works have been translated into every major living language and continue to be performed worldwide. His plays and poetry have a timeless and universal appeal.
William Shakespeare has two figures at Madame Tussauds London, one in our Culture Capital, and one on our 'Spirit of London' ride, Keep an eye out for it!
Explore our areas
Use the interactive map to find your way around Madame Tussauds London